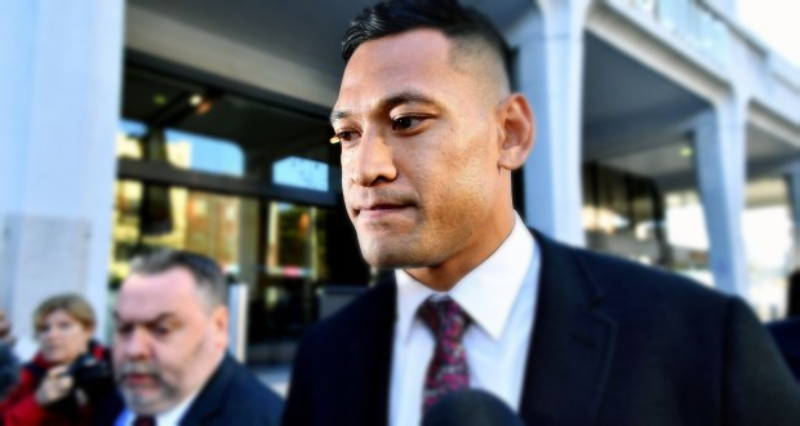 Disgruntled former Wallabies star, Israel Folau has officially announced his plans to undertake legal action against his former employer Rugby Australia and the Waratahs, claiming he was unfairly terminated.
Folau's contract with Rugby Australia was terminated in May following major breaches of his contract, including social media posts saying homosexuals will go to "hell" and that legal rights for transgender people highlights that people should "repent and turn away from evil."
According to the ABC, Folau's latest grievance against Rugby Australia, which will see him in court on August the 13th in Melbourne follows a recent appeal to the Fair Work Commission, which was also unsuccessful.
Announcing his legal action via his website, Folau said that as "conciliation before the Fair Work Commission did not resolve … I am today commencing court proceedings against Rugby Australia and the NSW Waratahs."
He added, "I have been blessed to have received the support of tens of thousands of Australians throughout my journey, and I want to say thank you to everyone who has offered their prayers and support."
"It has meant so much to [my wife] Maria and me over the last few months and gives us strength for the road ahead."
Israel Folau's case is expected to set a precedence for any future cases of unfair dismissal for other high-profile public figures in the future.