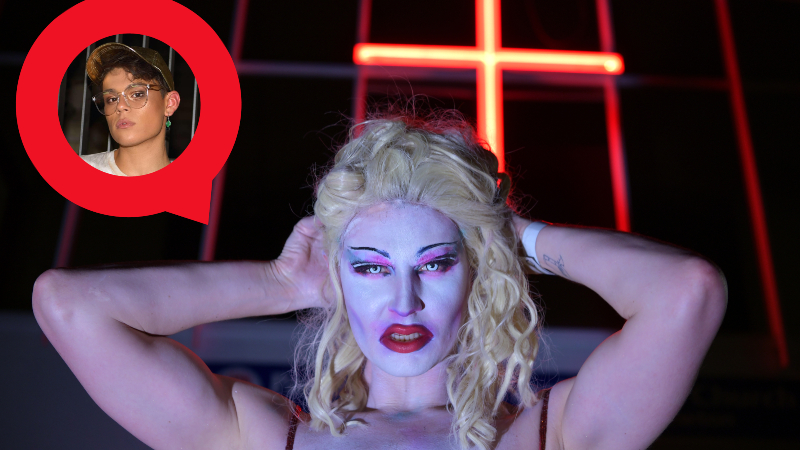 They say Halloween is a Drag Queen's Christmas, Keegan Elliot thinks this October proves it!
Auckland:
Some of the hottest stars from Season 11 of RuPaul's Drag Race will arrive in Auckland on October 31 to present the Sickening Ball at the Aotea Centre. Expect a death dropping extravaganza with performances from A'Keria C. Davenport, Brooke Lynn Hytes, Honey Davenport, Mercedes Iman Diamond, Nina West, Ra'jah O'hara, Shuga Cain and Silky Nutmeg Ganache.
I asked Kita Mea if this month's Drag Wars will have a spooky theme at it falls on Halloween night?! Her reply, "BOO! Frolicking Freaks and Moaning Monsters, get ready for the spookiest DRAG WARS yet! Watch as Drag Super Ghouls battle it out for all of the fame and GORY!" I'll take that as a yes! Drag Wars takes over Pheonix Entertainment on Friday 25 October.
---
Wellington:
On Saturday 12, its Drag Scratch Night at Ivy Bar, which promises to be a truly experimental showcase host by Nate! Saturday 19 boasts a full neon UV show as part of Ivy's UV Rave. Naturally on Saturday 26 things are getting a little scary with GAG: Harlieween III. A horror drag show so good it became a trilogy!
---
Christchurch:
Drag It To Hell-O-Ween is coming to Halo Bar on Friday 1 November. It will be a Halloween Variety show brought to you by Around A Rainbow, and MC'd by House of Drag finalist Leidy Lei. Performers will compete to see who will come out on top and who will reign as the Drag Ruler Of Hell–O–Ween. Spot prizes to be won for best dress, so hop on your broomsticks, and bring out your pointed hats.
---
New Plymouth:
HalloQween will take over the Plymouth International Hotel in New Plymouth with Halloween themed shows from eight of NZ's top drag performers (including House of Drag's Kita and Anita) on Saturday 26.
---
Napier:
Hawke's Bay and Gisborne locals rejoice as Rainbow Sunday is having its first birthday on Friday 11 October at The Cabana and you're all invited to their party! To celebrate this occasion House of Drag, Season One Winner Hugo Grrrl will join Napier queens Lilly Moon and Carla Rowe for an evening of shows, dancing, and fun!