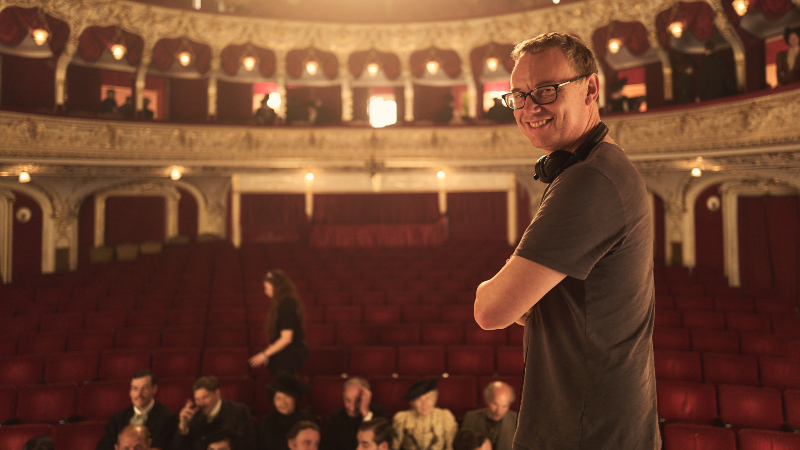 Wash Westmoreland is a film director whose life story could be a movie in itself. Growing up oppressing his sexuality, moving to Hollywood, finding work in the adult film industry, falling in love with a fellow film buff and together achieving Oscar-winning success. He talks to Oliver Hall about completing his dying lover's final wish, Colette.
Set in Paris in the early twentieth century and starring Keira Knightley and Dominic West, Colette tells the real-life story of Sidonie-Gabrielle Colette who became one of France's most beloved literary figures after years of working as her husband's ghostwriter.
Colette is the love-child of husbands Wash Westmoreland and Richard Glatzer. Sadly, Glatzer died from motor neurone disease before its completion.
"This is a film with L, G, B, T and Q in it. There are not many films that tick every single letter. Those words didn't exist at the time, but Colette lived in a very natural way, exploring her sexuality. So, I think it's very inspiring," Westmoreland tells express passionately.
Since 2001's The Fluffer, Westmoreland has created films that, 'contribute to the cultural conversation.' A gay man who grew up in the North of England, he tells us that for the first twenty years of his life he felt that being gay was a 'difficult shameful secret.'
"Then I came out and became aware of the history of queer oppression and that being queer is something that should be celebrated. So, my work is often about people who claim victories to be visible and declare who they really are, which very much reflects my own experience."
Westmoreland moved to LA in the mid-nineties to pursue a career in the film industry. He was soon directing pornography because "no one else was paying me to have a camera in my hand!"
"It was really my training ground. I wrote, directed, filmed, lit and edited the movies," he tells us. "I wasn't interested in emulating conventional pornography. Each one I wanted to be a groundbreaking reinvention of the genre. So, I made a lot of films that subverted the conventions of pornography."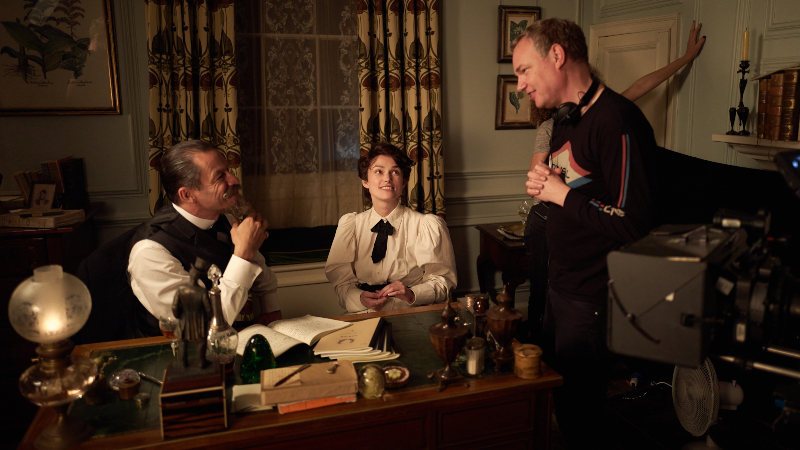 In an industry content with obvious formulas, Westmoreland's work (including the notable Dr Jerkoff and Mr Hard and The Devil is a Bottom) stood out. "This was before the internet came along which basically was a great leveller of reducing it to very specific fragments of erotic material; this was at a time where erotica had to be couched in the form of a feature film in order to be distributed," he explains.
It's clear Westmoreland has no regrets of his time in the adult industry and had no fear that it would block his path to mainstream success.
"I knew what I was doing felt inspired and artistically truthful. I never tried to hide it away, I was very open about it and maybe had to work a little harder to get my films going because of that, but nothing has stopped me from making films. Overall it has been incredibly beneficial to my career to have that schooling but also that challenge to know I have to make my work the best it can be to overcome anyone else's prejudices about my past."
At a party, Westmoreland met his future husband Richard Glatzer, who had just won a Best Movie award at the San Francisco Frameline Festival for his independent film, Grief, about a gay man who was dealing with losing his partner to AIDS-related illnesses.
"He was incredibly passionate about film. We clicked hard and moved into together right away. We started working and writing together and it really became a 24/7 thing," Westmoreland describes.
Together they wrote The Fluffer. Inspired by Westmoreland's experiences in the adult industry, it quickly gained cult status after it's 2001 release. They followed up by writing a screenplay for Colette, but it would take nearly seventeen years to make it to screen.
In the meantime, the couple (who married in 2013) created a number of films together including Pedro, The Last Robin Hood and their biggest success Still Alice released in 2014.
"Still Alice was an extraordinary experience," exclaims Westmoreland.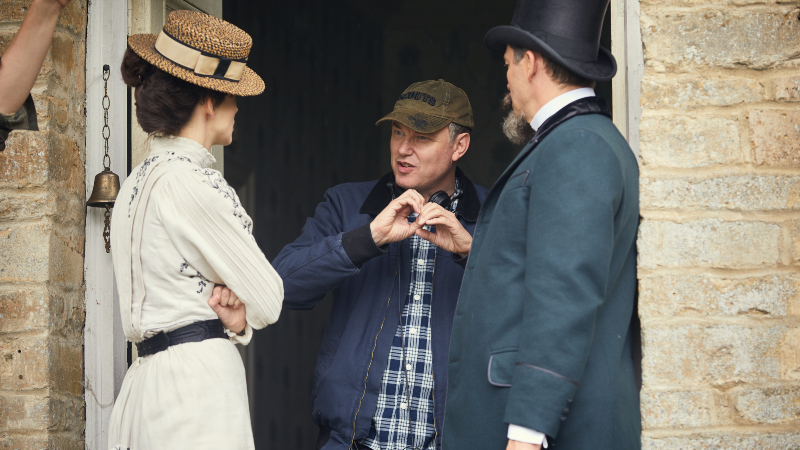 Still, Alice won over 25 significant film industry awards including a Best Actress Oscar for star Julianne Moore, who played a linguistics professor that develops early-onset Alzheimer's. Some critics suggested Glatzer and Westmoreland had taken inspiration from Glatzer's own battle with MND.
Westmoreland was unsure how they should follow up and Glatzer, who had hospitalised and could only communicate by typing with a toe on an iPad, had the answer: Colette. "'Okay' I said, 'This is what we're doing next.'"
Glatzer passed just a couple of weeks later. "It was a very difficult, very dark time and I was in deep grief but the movie gave me something to focus on," says Westmoreland. "I decided: 'I wanted to make Colette to extend his legacy, and use the connection I had developed with him to creatively and artistically shape this film in the present tense."
"It is really nice that people are discussing Colette with reference to the #MeToo movement and LGBTQ visibility," he concludes. "I feel like it's a period piece with enormous relevance to the present."
---
Colette Premieres Saturday 19 October, 8.30 pm, SKY's Rialto Channel 39, Now in HD.
Sign up to Rialto Channel in October and get your first three months' half price. T's & C's apply. Go to sky.co.nz/upgrades or call 0800 759 759.
---
Wash Westmoreland's Recommends Must-See LGBTQ Films:
Victim (1961) – "The things it captures about queer subcultures in the early 1960s is extraordinary."
My Beautiful Launderette (1985) – "My coming out film – incredibly charged, passionate and groundbreaking."
Moonlight (2016) – "Connects the intersectionality of queer oppression with African American oppression and life in a low-income housing project."