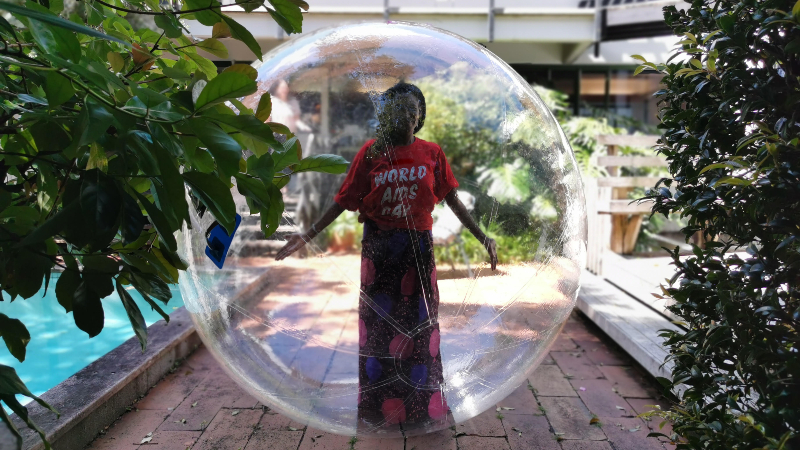 The World AIDS Day Festival is a collaboration between Body Positive, Positive Women, and the New Zealand AIDS Foundation (NZAF), with a programme of nine events across the Auckland region from November 22 – December 1. express chats to the organisers about the festival and its message.
A key message of the festival is that by engaging successfully in treatment, people living with HIV can live long and healthy lives and cannot pass on HIV," says Mark Fisher of Body Positive. "This message flows through everything we present as it breaks down the stigma and fear around catching HIV. The goal is to ensure everyone tests for HIV and engages in care as soon as possible to take control, stay healthy and stop transmission."
Having worked for Positive Women Inc. for 15 years, National Coordinator Jane Bruning has witnessed the discrimination experienced by women and families living with HIV due to HIV-related stigma. She says that in New Zealand women are often overlooked, as the focus is generally on men who have sex with men, especially surrounding transmission. For 2019, Positive Women Inc. are drawing attention to this issue, with their Woman in a Bubble campaign, in which several women will be encased in a giant plastic bubble in various locations around central Auckland. Jane hopes that the campaign will help drive home the fact that "people with HIV are ordinary people and deserve the same human rights to dignity and respect as anyone else."
The Festival also sees regular community events throwing their support to aid in fundraising efforts – such as a special edition of Phoenix's Drag Wars. For the festival iteration, Drag Wars is being co-presented by the NZAF. A portion of the evening will be dedicated to contestants speaking to their preferred method of HIV prevention – the aim of this being to combat serophobia through people sharing their experiences of using condoms, PrEP and having an undetectable viral load.
One of our most loved gay comedians, Neil Thorndon returns to the festival to support the programme with a night of comedy on Friday 28 November. "I'll be putting together a great team of LGBTQAII+ performers, as well as doing my best as a host and advocate. I believe bringing the community together to mix and mingle – LGBT+ with our straight allies, HIV-positive with negative – is always a great thing," he says.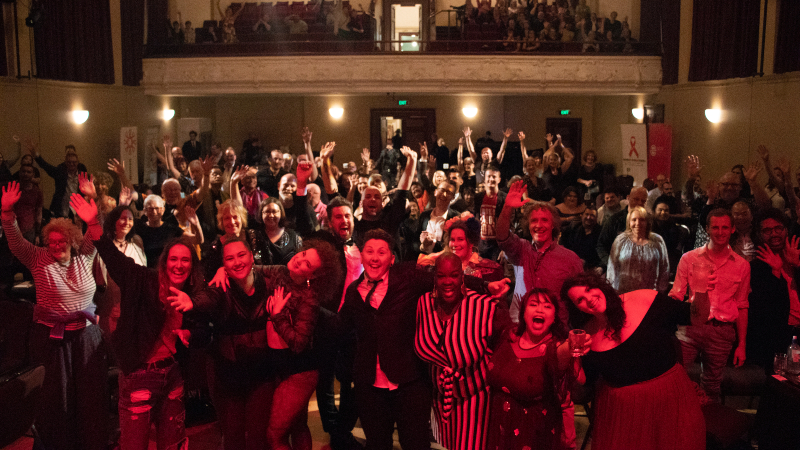 An exciting new development in 2019 is the addition of an all-new event called Sing!. Sing! will invite everyone to attend a public event on World AIDS Day at Karanga Plaza in the Viaduct. As a way of creating community, this open participation singing group will be welcoming passers-by to join in. With weekly choir meetups happening through November, the final will be the biggest public singing session in the series. "We will learn a new song on World AIDS Day so even if you haven't attended before you can still jump in and SING!" says Fisher.
Fisher is also passionate about other festival events which offer up necessary but often ignored conversations. "Sex and Drugs (Friday 28 November) talks to issue of chemsex/PnP (the use of crystal meth during sex). This has been happening in places like London, San Francisco and Sydney for a while and we have seen an increase in this activity in NZ. There are minimal supports and these are both taboo topics. Bringing people to discuss their use has been successful in London where they hold Open Mic events where people share their stories. People realise that others are having the same journey as they are and there are options/success stories that they can learn from," he explains.
---
There are many other events in the lead up to World AIDS Day on Sunday 1 December. Check them out at positivewomen.co.nz/world-aids-day-festival and get involved!