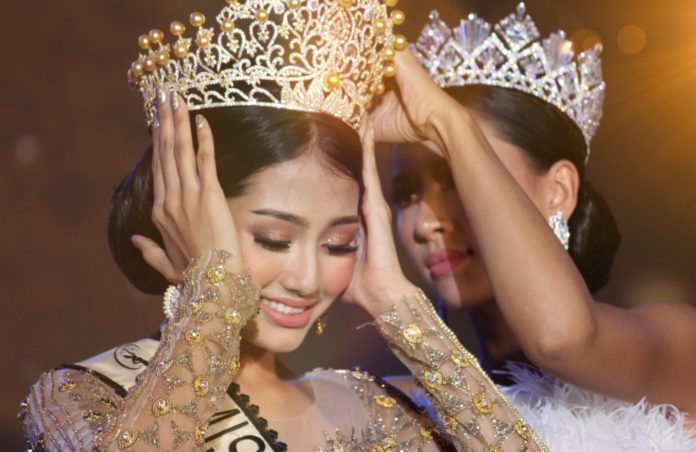 Swe Zin Htet from Myanmar has become the first openly lesbian contestant in the 67-year history of the Miss Universe competition.
Despite not coming away with the title, Swe Zin Htet arguably made more of an impact than many by bringing her authentic self to the competition and being open about her sexuality to the world.
The contest which is reported to be the largest of its type was won by South Africa's Zozibini Tunzi and aired in over 190 countries across the world reaching an audience of 500 million people.
Htet who came out publicly just days before the high profile international event, spoke out for LGBTI rights and same-sex marriage, despite homosexuality being illegal in her home country of Myanmar (previously known as Burma).
"I came to a full realisation about my sexual orientation over a long period of time. I knew I was 'one of them' way back in 2015. It is personally quite challenging but I feel that I have a greater voice and the best position to promote this cause. Some pageant fans know about it and they still support me but this is the first time I am able to talk about it in public," she stated.
Speaking with People magazine, Htet – who has been in a relationship with fellow singer Gae Gae for three years, confirmed that the timing of her coming out was intended to coincide with the exposure surrounding Miss Universe.
"I have that platform that, if I say that I'm a lesbian, it will have a big impact on the LGBTQ community back in Burma," she confirmed.
"The difficult thing is that in Burma, LGBTQ people are not accepted, they are looked down on by other people and are being discriminated against." Htet added, "It's like I just started a new chapter in life."
In another interview with Glamour, she explained that she is one hundred percent prepared to accept the risks and backlash she may face for coming out. "LGBTQ people in Myanmar do not have equal rights and I want to change that. I feel like if I am open about my sexuality, others will open up too."
Homosexuality in Myanmar is illegal with penalties including 10 years to life in prison.