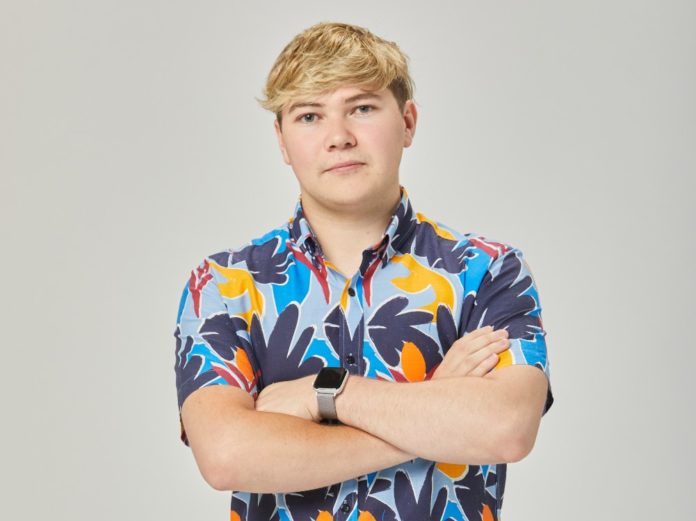 The Warehouse Group Computing Technician Rohan Fozzy tells us about his passion for helping the community and why being out and proud at work is so important to him.
"Pride is about celebrating who you are, where you have come from, what your background is and your future journey. It's about letting that go. It's about removing hate. It's about love. It's about being you and only the real you. It's about accepting each other for all of our differences and celebrating together as one." Rohan tells express, explaining what Pride means to him.
"I previously worked in an organisation where it wasn't ok to be who I was and I had to hide myself. From my interaction with people that were working at The Warehouse Group, I realised the company was truly authentic in how it dealt with and treats people – and I wanted to be part of their team." He tells us.
Soon after he started the job, Rohan found out there was a group organising what involvement TWG would have in the Auckland Pride Festival.
"I discovered there was a team working on the company's involvement in the Pride Parade. I got involved with the project and through my engagement with many people during this, I became aware of the wider internal Rainbow network."
Rohan says his positive experience working on the Pride Parade lead him to get further involved in TWG's support for other rainbow events such as Auckland's Big Gay Out and Wellington's Out in the Park.
With his passion now truly ignited, Rohan made it his mission to work with TWG's Rainbow Network to gain the company their first Rainbow Tick accreditation. They were successful last year and Rohan tells us, it's the achievement he is most proud of.
That Pride was reciprocated by TWG who awarded Rohan with their Diversity and Inclusion Leader of the Year recognition to acknowledge his contribution to helping TWG achieve this
"At TWG we value the wide range of diversity of our team members and we strive to create an inclusive workplace for all," says Kristen Weitz, Head of People Experience. "We are proud to have recently gained the Rainbow Tick, which demonstrates that we are committed to building on the foundation programmes and policies we have in place for our LGBT+ community and allies. Rohan played a significant role in helping us achieve this and continues to be a champion of our many diversity and inclusion initiatives."
This month TWG were present at Sunday's Big Gay Out and will have a stall at Out In The Park on Saturday 22 February in Wellington's Civic Square. Rohan recommends checking them out. "Everyone is welcome to come and visit us at the stand and chill out on our massive bean bags! We're going to have glitter face painters and a photo booth for you and your friends to capture moments throughout the day. Use #KiwiPride to share your experiences with us. We'd love to see as many people celebrate the day with our team!" He tells us joyfully.
Outside of work Rohan is passionate about helping our community and has taken an Executive Board Member role at Rainbow Auckland, with the aspiration of creating "stronger networking and collaborations between rainbow businesses, community organisations and partners."
Rohan tells us one message he tries to live his life by is from out and proud Hollywood actress Ellen Paige: 'This world would be a whole lot better if we just made an effort to be less horrible to one another.'
"For me, this is where humanity needs to end up," Rohan says with a smile. "Less hateful behaviour, fewer wars and more working together to improve our planet."
Someone like Rohan pushing for that kind of positive agenda should give us all hope for the future.
To find out more about The Warehouse Group, visit: twg.co.nz, and be sure to check out their stand at Wellington's Out in the Park on Saturday 22 February.