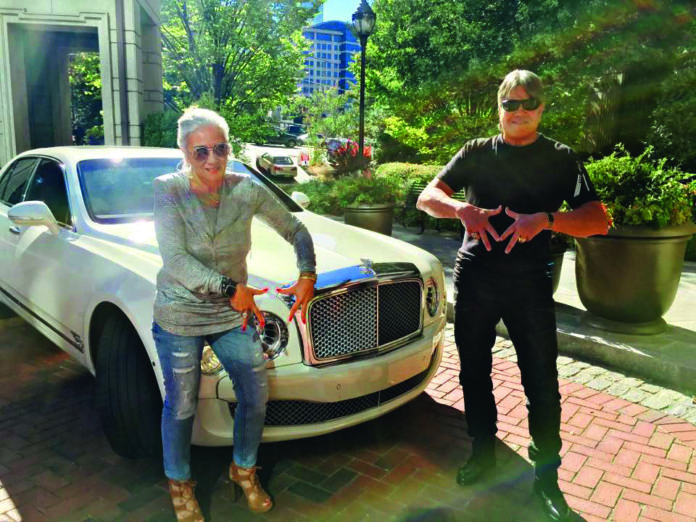 The news comes after Tamaki was forced to sack her 'gay son' campaign manager.
Hannah Tamaki will no longer be appearing on 2020's season of Dancing with the Stars (DWTS)
Mediaworks has confirmed that Tamaki was scheduled to participate in this year's show, but has now been dropped.
The announcement comes after Tamaki sacked her Vision party's openly gay campaign manager Jevan Goulter, whom she had previously described as a 'son', for his vile outburst Kanoa Lloyd against a co-host on TV Three's The Project.
Lloyd began last night show's voicing her opposition to Tamaki's inclusion on DWTS. Goulter then took to Facebook a few hours later to label Lloyd a "rancid rotton [sic] stuffed pig with blood pouring out of her eyes" and said she should "show NZ what voluntary euthanasia looks like".
Tamaki said she was "appalled" at Goulter's comments and sacked him. "I would never condone that disgusting language and behaviour," she said in a statement.
Goulter's sacking was not enough to keep Tamaki on DWTS however, with Mediaworks announcing this evening that the aspiring politician would not be taking part in 2020's season following widespread outrage given Tamaki's views.
In a statement, Mediaworks says "it was originally planned for Hannah to take part in the show. We now recognise this was a mistake and we apologise.
"We have seen a very strong reaction, some of which has been extreme and concerning and MediaWorks does not condone bullying. We would be failing in our duty of care to everyone if we continued as planned."