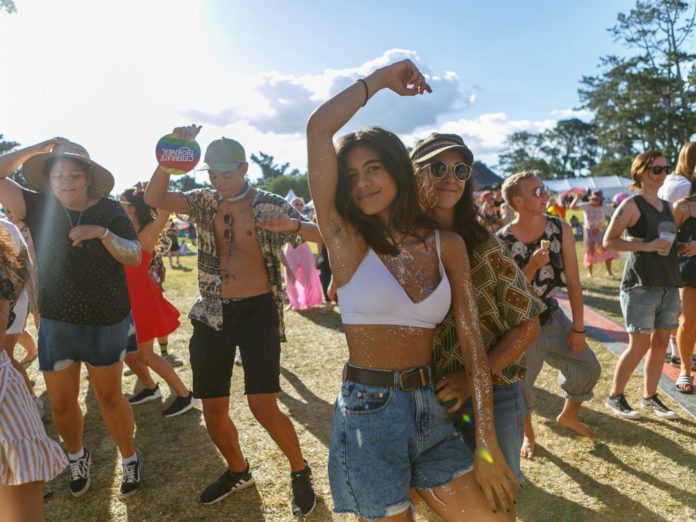 For the 21st time, the Ending HIV Big Gay Out is taking over Auckland's Coyle Park on Sunday 9 February. Here are express' top six reasons not to miss it!
It's the Big Gay Out's 21st Birthday
2020 marks 21 years for the Ending HIV Big Gay Out – New Zealand's largest and most fabulous family-friendly Rainbow Community event. Each year it attracts more than 10,000 gorgeous LGBTIQ+ people and their whānau and friends, for a day in the sun (hopefully) full of music, food, dance and colour. Make the 21st one to remember!
Courtney Act is Headlining
Whether you know Courtney Act from Australian Idol, Season 6 of RuPaul's Drag Race, her pop-music career, Celebrity Big Brother UK or her dating show The Bi Life, you'll know she is a very special talent and she'll put on a hell of a show when she graces the main stage at Big Gay Out 2020.⁠
Community Talent Taking Over the Main Stage
You also won't want to miss some of your favourite local community entertainers performing on the main stage – many for the first time! Check the schedule to make sure you've locked in time to see express pop columnist Miss Geena, as well as Monty Montgomery, Murder Haus, Hadassah Grace, Marianne Leigh and Beth Goulstone!
The Dance Zone
The dance zone is always express's favourite space to come conclude the Big Gay Out and with 2020 line up of DJs and performers you can expect to see us there! DJs Steven Oates, Marjorie Sinclair and Donald Bennett will be getting you grooving from behind the decks, while performances from Shavorn Aborealis, Medulla Oblongata and G.A.Y will be shaking their stuff!
FAFSWAG Vogue Ball Makes its BGO Debut
FAFSWAG and Tamatoa, Father of House Aitu are bringing an outdoor Vogue Ball to the Big Gay Out for the first time ever, running from 2pm to 6pm in the eastern section of Coyle Park. With 5 categories and some of New Zealand's iconic walkers and judges, it's guaranteed to be the most lit space in the park!
More Market Stalls Than Ever
The BGO marketplace is set to be bigger than ever this year – and look out for the New Zealand AIDS Foundation's merch tent, where your donations will get you some very special Big Gay Out-themed water bottles, hats and tote bags!
The Ending HIV Big Gay Out is on from 12 noon to 7pm on Sunday 9 February at Auckland's Coyle Park. Free Buses will be operating from K Road overpass to Coyle Park from 11.30am.