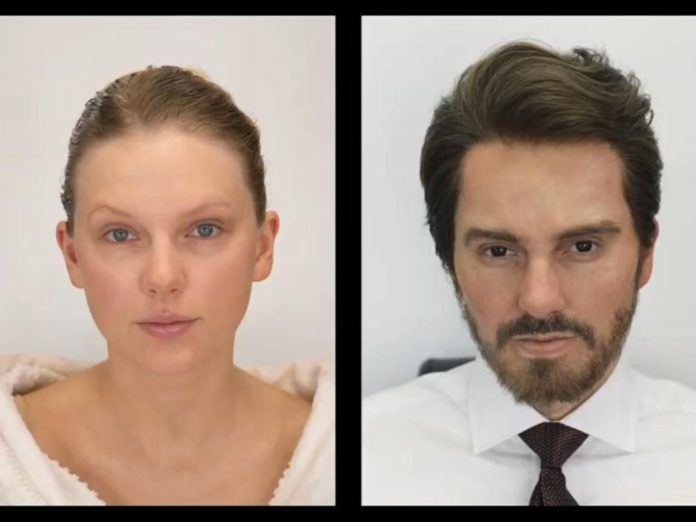 Swift's new music video for 'The Man', features the singer as a drag king highlighting the worst of patriarchy.
Taylor Swift has made her debut as a drag king in the latest music video from the pop superstar.
Swift wears full drag as she plays a character which exhibits all the worst traits of 'toxic masculinity' which she seeks to expose.
'The Man.' is about what Swift imagines what her life would be like if she was a man and the privileges that would come with it. In the lyrics of the song she says she would be "complex," "cool," a "fearless leader," and an "alpha type." "When everyone believes you," she asks, "what's that like?"
Some observers have noted the similarities between her character of a couple of noted Hollywood actors and some of their most prominent roles, with one scene referencing Leonardo DiCaprio's role as a misogynistic millionaire in Wolf of Wall Street.
In another scene, Swift references arch-nemesis Scooter Braun, who acquired her complete back catalogue which according to Swift has prevented her from performing her own music.
The video has drawn positive reactions from critics and fans alike, with many praising 'The Man' for being 'empowering' and 'instantly iconic.'