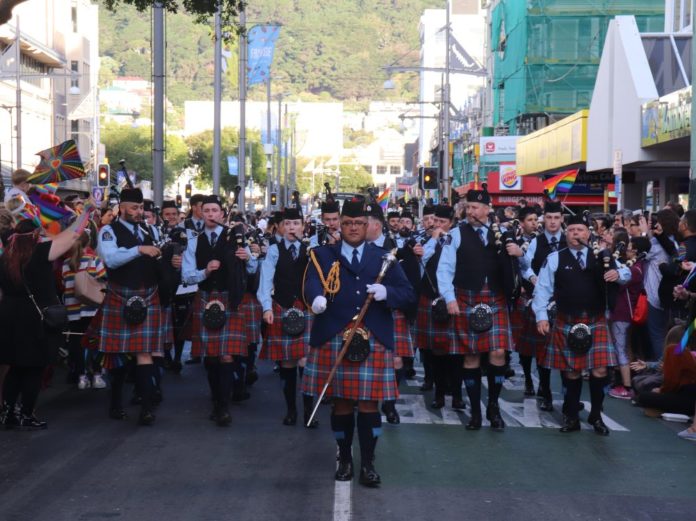 "There must be 50,000 people here," Governor General Dame Patsy Reddy announced at the Parade's finish line. "Despite representing one, I have never been surrounded by so many queens," she told onlookers, her nails varnished in rainbow colours.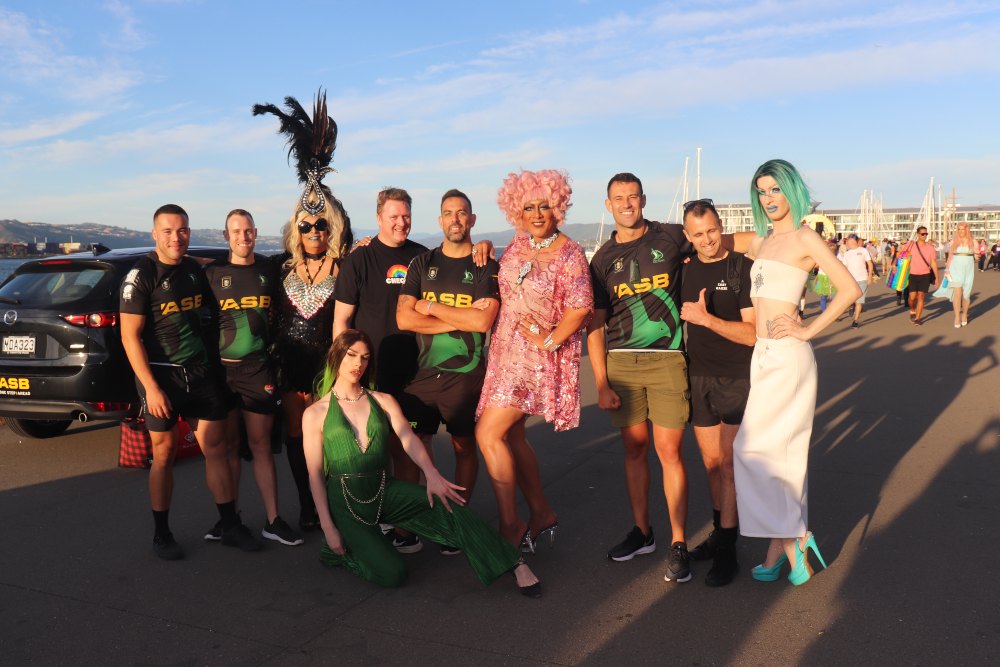 The Wellington International Pride Parade (WIPP) has been another huge success in New Zealand's epic 2020 Pride calendar.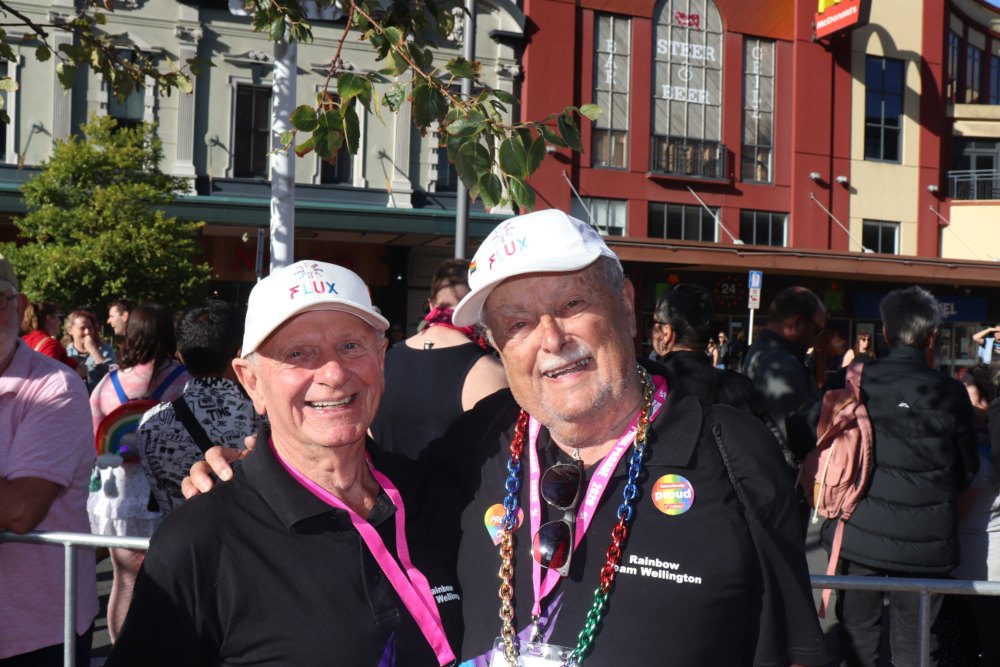 The parade began with a rainbow ribbon being cut by organisers of Wellington's original pride event, the Gay and Lesbian Fair Day, Des and John.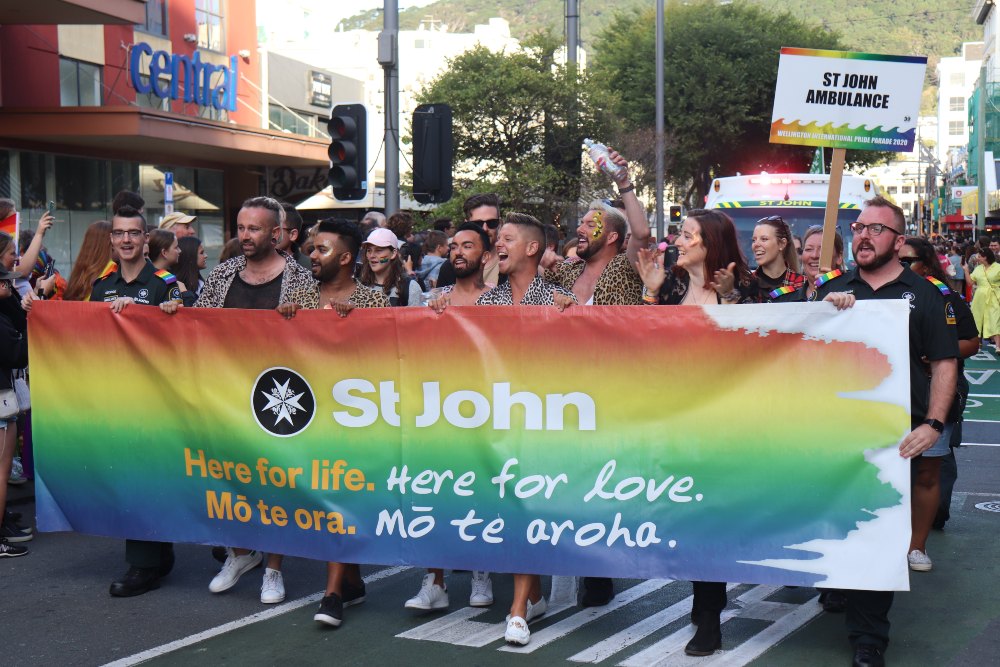 The ribbon cutting followed speeches from current and former MP's Louisa Wall and Georgina Beyer who called for unity, listening and understanding in community following complaints about WIPP from Gender Minorities Aotearoa who objected to the presence of NZ Police, Defense Force and corporations in the parade.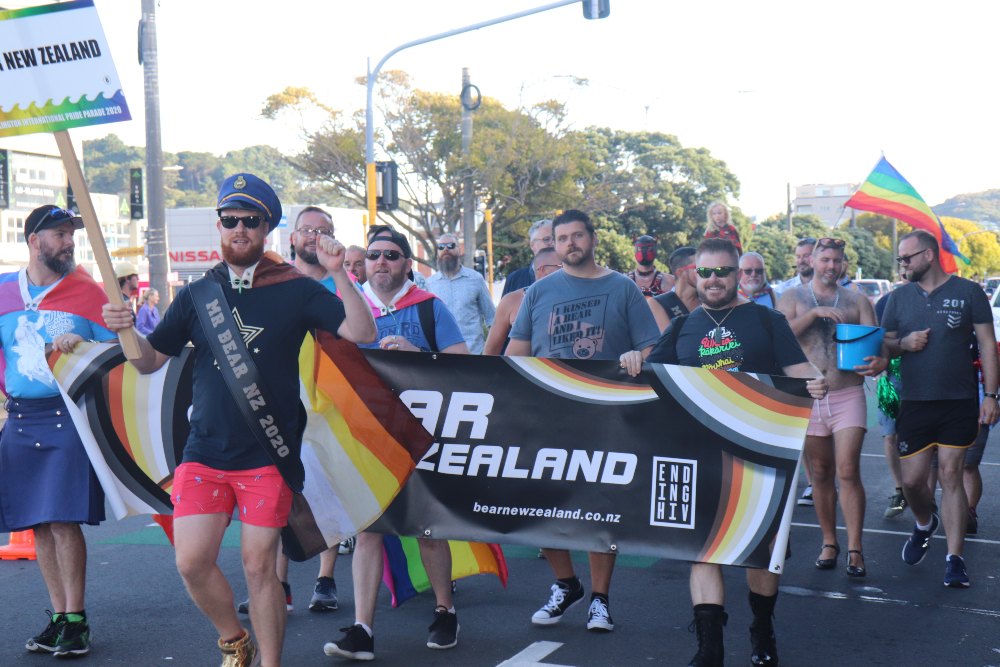 Their complaints saw just one group (a coalition of banks) pull out of the parade, while the remaining 45 groups still marched. These included the big and beefy Bear New Zealand, inclusive Rugby Team the NZ Falcons, the Department of Conservation, Countdown Supermarkets, St John's Ambulance and the New Zealand Fire Service.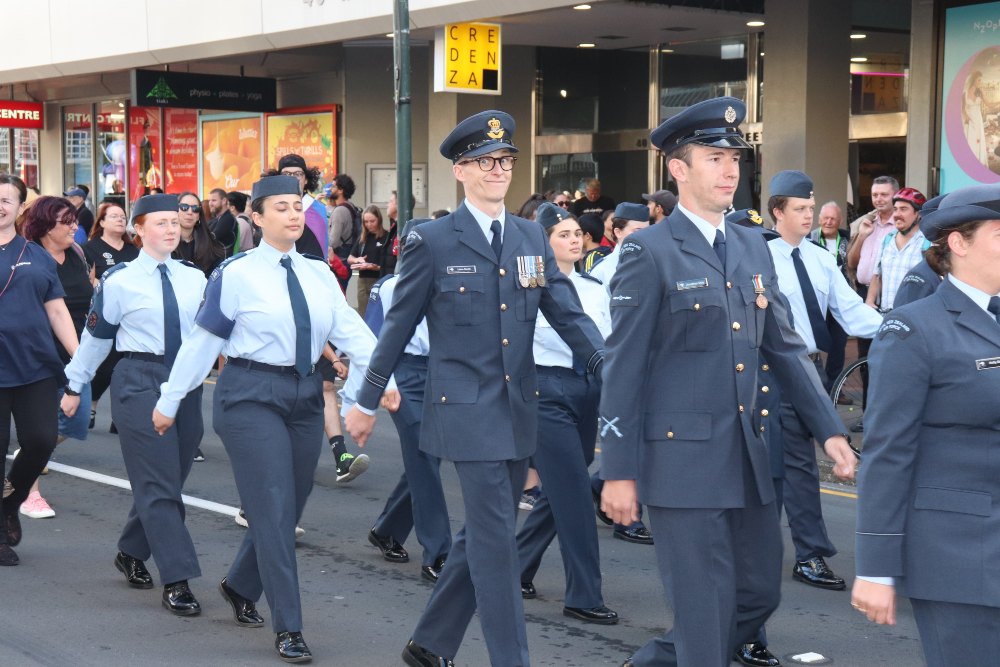 The NZ Defense Force marchers included Vice Chief of Defense Tony Davis. The Defense Force were lead by their brass band, playing among other tunes, the disco-classic 'Celebration'.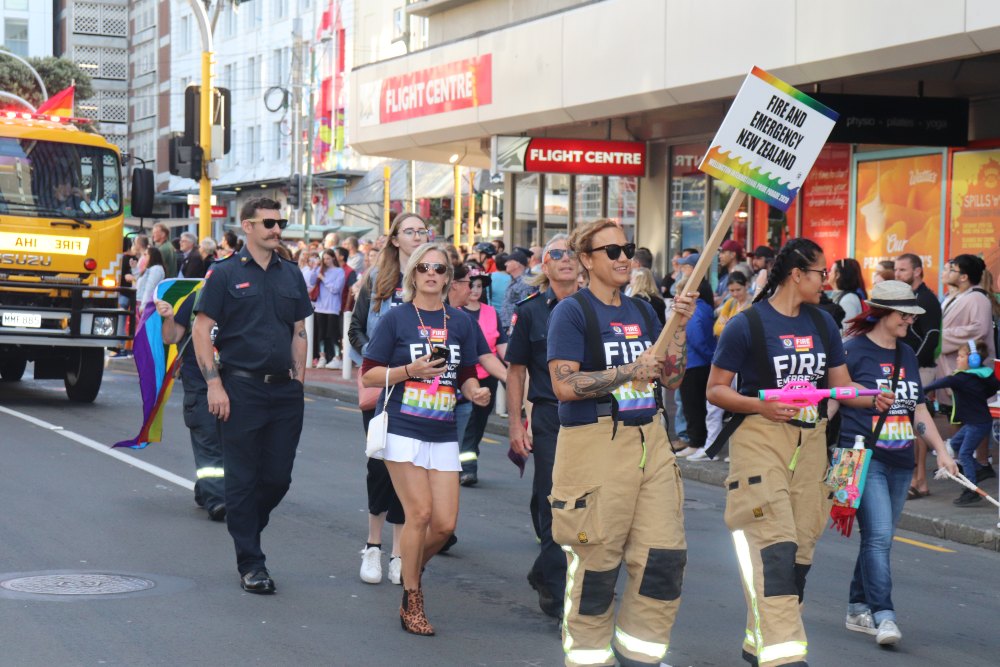 The parade closed to the NZ Police marching in uniform (including Police Commissioner Mike Bush). They were lead by their pipe band playing Scotland The Brave.