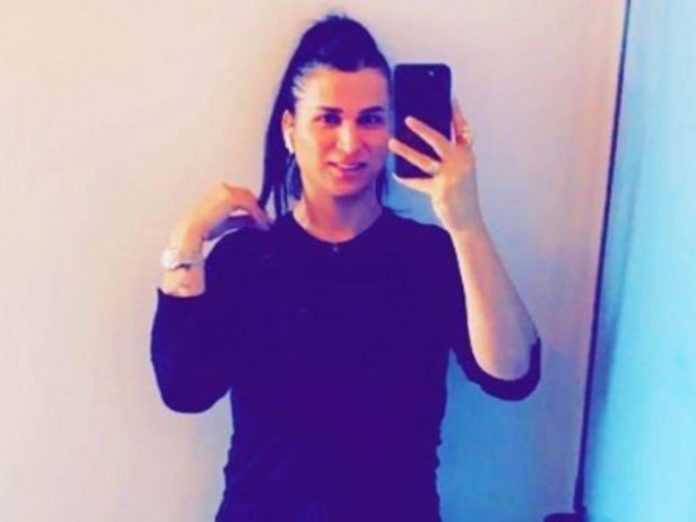 The Trans model says she "felt bad for those f**gots," but didn't care if they were the victims of violence.
A model and social media star told her followers to download gay dating apps to see which men in their communities are gay The Advocate reports.
Naoufal Moussa, also known as Sofia Talouni, is a Moroccan, Turkey-based model whose nightly Instagram Live videos watched by more than 100,000 people.
Talouni took to her Instagram last week to encourage women in her home country to create fake profiles on gay dating apps in order to out men who are gay.
"These apps will show you the people who are near to you: 100 meters, 200 meters, even just one meter, just next to you in the living room," Talouni told her followers.
"Listen girls and women that think they have manly gay husbands and sons…. these apps will show you the 'gay' people who are near you. Since everyone is together at home, it could show you your husband in your bedroom, it could show you your son who might be in the bathroom."
Same-sex sexual relations are illegal in Morocco and are punishable by up to three years in prison. Gay men are also at risk of physical danger as a result of being outed in the deeply religious and conservative society.
The Trans model says she "felt bad for those faggots," but didn't care if they were the victims of violence.
The Advocate reports that after Talouni posted her video, a flood of straight men and women began making profiles and sharing the information from the gay men they found on the apps. There have been reports of violence as well as one death by suicide.
Speaking to Pink News, one gay man says from Casablanca says "She has ruined the lives of so many people just in the past four days."
Nassim says at least 40 gay men who've been exposed and kicked out of their homes in Casablanca alone, as a result of Moussa's videos.
Talouni has posted a serious of homophobic posts in the past, including criticizing HIV prevention groups in Morocco for "promoting queerness".
Instagram has now deleted Talouni's account.