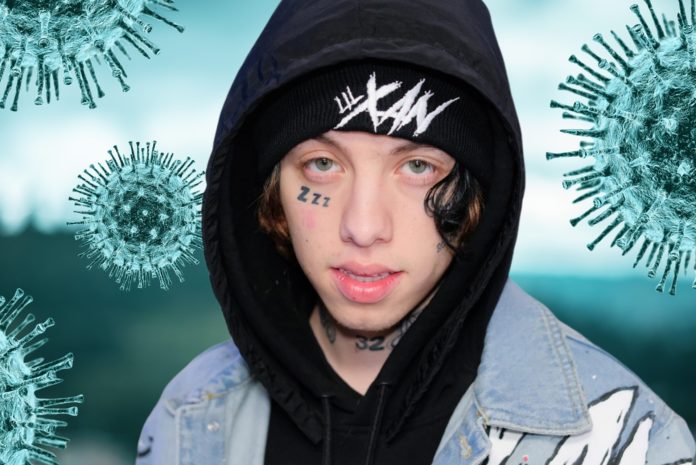 Openly bisexual American rapper Lil Xan was hospitalized over the weekend amid the coronavirus pandemic.
According to reports from TMZ, the 23-year-old rapper was rushed to the hospital on April 19 while quarantining at his mother's home in Corona, California.
Xan's mother reportedly called paramedics after noticing that her son was hallucinating. The outlet claims that the rapper fell ill due to stress over state advised stay-at-home orders.
TMZ reports that Xan claims doctors told him that he suffered a panic attack.
However, the rapper doesn't recollect much of what happened. Xan has attributed the attack to anxiety from being quarantined at home. The rapper has had bouts with anxiety in the past, but this appears to be his first during the pandemic.
In 2018 Lil Xan was linked romantically to Jayden Smith after coming out on social media but has since been seen with different men and women.
Lil Xan, who also dated Noah Cyrus, has been forthright about his addiction issues and checked himself into drug rehab for treatment in November 2018 following the death of rapper Mac Miller, though Lil Xan would leave the facility some two weeks later and said he was "sober."
In an Instagram post, he has reflected on the last few years of his life.
Xan captioned a video montage of himself, "Looking back at the last couple years of my life an it's been a crazy ride, can't wait for things to get back to normal tho so I can get back to work! love you guys and hope you all are safe, healthy and happy."