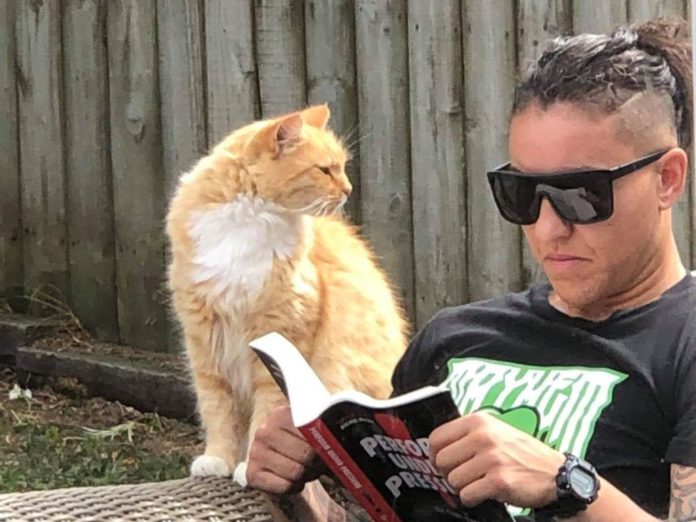 World Boxing Organization (WBO) Light Heavyweight Champion of the World, New Zealand's own Geovana Peres tells express about sharing her bubble with her cats and using the time to focus and meditate.
Tell us about your Level 4 Lockdown – where are you? Who's in your bubble? And what are you doing to keep your mental health in check?
I am at home. Nobody in my bubble. I live by myself – well I have my beautiful cats with me! To keep my mental health in check I'm trying to connect more with my inner being through meditation and going for my runs, and other training techniques as much as I can.
What are your top tips for express readers who are struggling with self-isolation?
Use this time to connect with yourself more: reflect, set goals, meditate. If you live with someone, enjoy each other's company. Be present and communicate the way you feel. And if you need it, ask for help.
What is the most positive aspect of self-isolation you've experienced so far?
The most positive aspect of all this is I'm doing things that I usually don't do much such as reading and resting! I'm always busy training or working. Now I'm spending more time in silence – which I love because in the silence I discover a lot about myself!
What plans do you have between now and day 28 of lockdown?
I have no plans. Just living in the moment. One day at a time.
What are you missing most about 'normal life'?
I miss my busy boxing training routine. In the five years, I have been boxing this will be the longest 'rest' I have taken.
What will be the first thing that you can't wait to do when regular life resumes?
Resuming my busy boxing training routine for sure.
Moving forward is there anything you think you will change about your life following self-isolation?
Reading and meditating more.
Is there a closing message you would like to share with our gorgeous LGBTI+ community?
Use this period to discover and learn more things about yourself and the people in your bubble. Be present and enjoy the now. If you are feeling stressed with people in your bubble, take time for yourself – go for a walk and do things that make you happy (within the lockdown rules lol). We all have different needs so we need to be kind and respect each other.