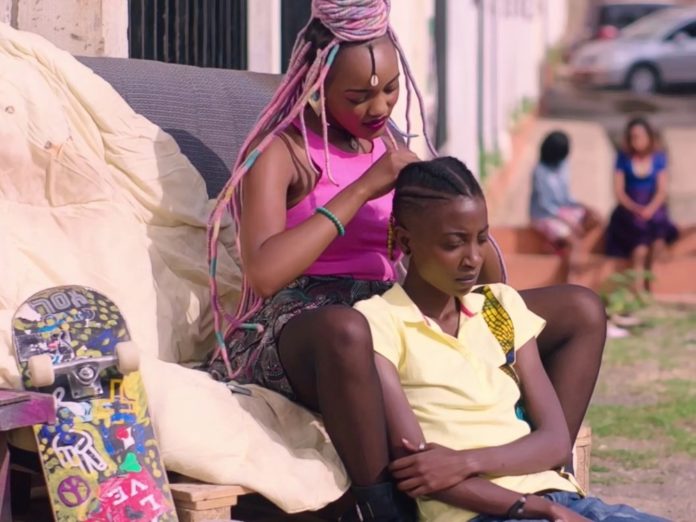 A Kenyan court has refused to end the ban on the internationally acclaimed lesbian movie Rafiki, saying the producers failed to produce evidence that banning the film infringed on freedom of expression.
Rafiki, based on the award-winning short story Jambula Tree by Monica Arac de Nyeko, is a coming of age story about two Kenyan girls who fall in love and whose desire for each other flies in the face of African convention.
In April 2018, the KFCB banned Rafiki over its "clear intent to promote lesbianism in Kenya…" It nevertheless was the first Kenyan film to premiere in the Un Certain Regard section at the Cannes Film Festival and has been screened around the world, winning 20 awards.
Director and co-producer Wanuri Kahiu took the matter to the courts and was able to have the ban temporarily lifted for a week in Kenya. The packed cinema screenings that followed made it the second-highest-grossing Kenyan film of all time.
Last Week the Kenyan High Court found that the film's producers had failed to show that banning the film infringed on freedom of expression because this is not an absolute right and may be restricted to protect society.
Justice J. A Makau also said that the power of the Kenya Film Classification Board (KFCB) to censor the film was not unconstitutional.
Kahiu told the Thomson Reuters Foundation that she would continue to fight to have the film freely available in Kenya.
"We are disappointed of course," Kahiu said.
"But I strongly believe in the constitution and we are not going to give up.
"I think it is very important for us to define what freedom of expression means in Kenya as per our constitution.
"We are going to appeal. The ruling today is not a true reflection of what the constitution says."