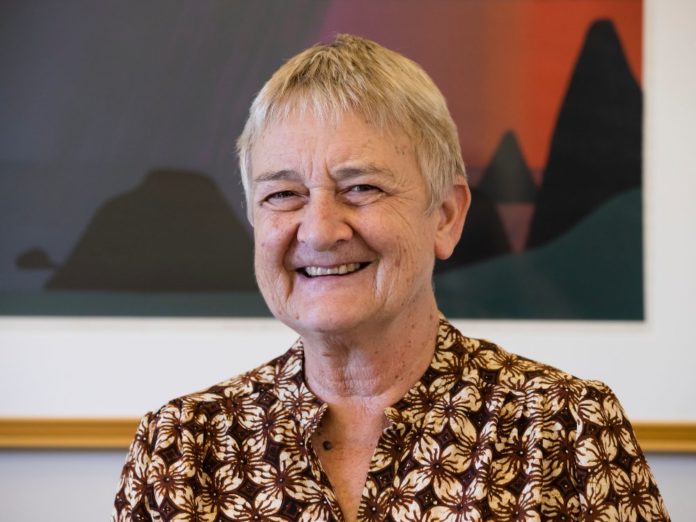 One lesbian icon is backing another to remain the MP for Manurewa.
Marilyn Waring has publicly come to the defence of Louisa Wall as she faces a selection battle for her safe Labour seat of Manurewa.
Waring who served as a National MP from 1975 to 1984 is a prominent LGBT public policy scholar and activist who says she has known Louisa Wall since Wall was an undergraduate student of hers.
Writing for the NZ Herald, Waring says Wall's contribution to New Zealand is the reason Wall should continue to serve as the MP for Manurewa, citing marriage equality as a prominent case in point.
"Louisa Wall MP is a national and international figure with a major profile. She is highly regarded by a large number of significant women leaders, by our nation's sporting community, by community activists, and by the nation's LGBTIQ community. She took the same courage she displayed as a Silver Fern and a Black Fern to her successful leadership for the Marriage Equality legislation," Waring writes.
Waring says accusations that Wall has not been a strong local representative are false citing a number of examples of what Wall has achieved.
"Louisa Wall is an exceptionally strong local representative. Louisa doesn't just make speeches, she makes things happen. Look at the examples: tackling period poverty, showers for the homeless and their access to primary health care, working with local churches for hospitality cafes, sight screening and glasses for children in Manurewa, introducing KidsCan to their first high school partnership, in Manurewa. She has a very good grasp of how the system works, how to access information and assistance for those who seek her help, and she responds quickly."
Waring says that while she "great respect for our Prime Minister" she disagrees with Ardern's earlier statement that selection processes "don't tend to interest the rest of New Zealand."
"Many New Zealanders will be watching the Manurewa selection, and wherever they live, their party vote will hang on this outcome," Waring concludes.