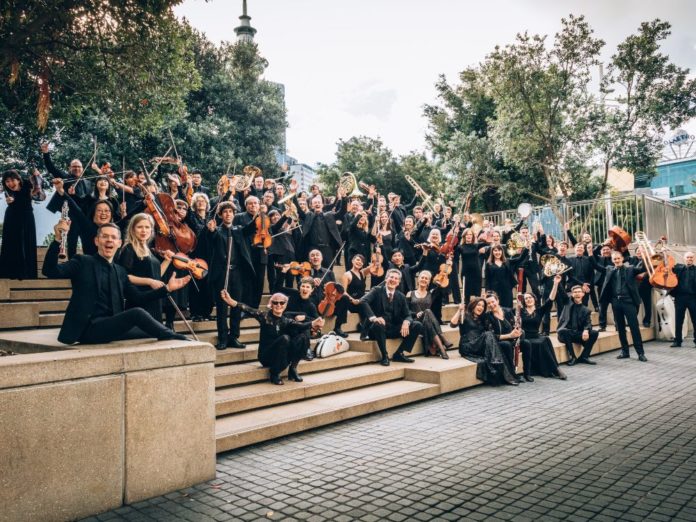 The Auckland Philharmonia Orchestra is excited to announce that it is performing physical concerts again at the Auckland Town Hall from Thursday 9 July, as it resumes its 2020 season.
During the lockdown and through Level 2, the orchestra shared a wide range of digital content. This included their Thursday night Encore Livestreams, at-home performances, special video content made for kids and families, and even a virtual orchestra of over 200 musicians.
In a recent survey, over 95% of its core audience stated that they had missed their regular dose of music from Auckland's orchestra. On top of this, its online content throughout lockdown and Level 2 racked up views from over 2.8 million people across the globe – clearly indicating that the music had to be kept alive, especially in these times.
As to be expected, some concerts have changed slightly, some have been rescheduled, and some postponed until further notice, but as early as Thursday 9 July, audiences will be welcomed back by the orchestra with much celebration and an actual fanfare.
The first concert with an audience – a Welcome Back event with celebrated New Zealand pianist Michael Houstoun – takes place at Auckland Town Hall on Thursday 9 July. The orchestra will also perform 'The Five Million', the world premiere of a new fanfare by New Zealand composer John Psathas, in celebration of the immense collective effort of our 'Team of Five Million'.
As long as the border restrictions remain in place, the APO will use the opportunity to collaborate with local musicians and artists on particular concerts. "The APO has a strong pool of New Zealand-based talent who are eager to resume performing to live audiences," Gale Mahood, APO's new Director of Artistic Planning says.
"We are thrilled that we are able to feature audience favourite Michael Houstoun, soloists from within the orchestra and a short musical 'welcome back' from New Zealand composer John Psathas to celebrate our nation's achievement, all within the first weeks. The possibility of a trans-Tasman bubble will bring further opportunities and scope for talent sharing."
The artistic team also hope to be able to welcome Music Director Giordano Bellincampi back to New Zealand from Denmark as soon as restrictions allow.
In the immediate future – to tide you over until 9 July – the APO has recorded some brand-new performances that will be streamed on Thursday 25 June and Thursday 2 July.
Tickets and more information for the APO's July concerts are on sale at apo.co.nz and ticketmaster.co.nz. Tickets purchased pre-COVID for the scheduled July concerts will still be valid for the new-look performances. We'll see you in the concert hall soon!