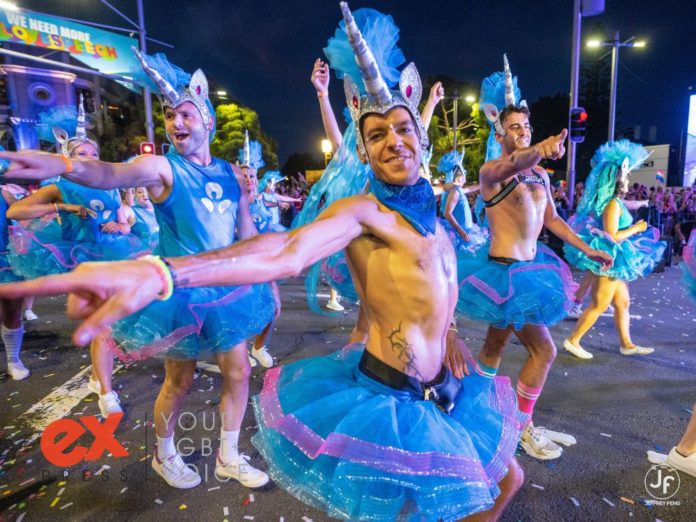 The Sydney Gay and Lesbian Mardi Gras Parade has moved from it's traditional home on Oxford Street to an unlikely new venue.
Sydney Gay and Lesbian Mardi Gras Parade 2021 will be hosted at The Sydney Cricket Ground following concerns for ongoing COVID-19 restrictions.
Mardi Gras chief executive Albert Kruger says the SCG met the requirements of social distancing and contact tracing and says "the spirit of celebration and protest will remain strong."
Next year's parade will host 23,000 spectators on March 6, 2021 and will reportedly move away from large floats, and focus instead on costumes, puppetry and props.
"We look forward to the day when hundreds of thousands people can gather on Oxford Street once more, but COVID-19 has changed the way we do things in all aspects of our lives and the parade is not exempt from this," Kruger says.
Unlike previous parades, spectators will be charged $20 for assigned seating tickets which go on sale on today, with Mardi Gras members offered two free tickets each.
Mr Kruger says the ticket price is a "small cost" to help organisers cover the expense of staging the parade at the SCG under a COVID-safe model.
Alex Bouchet, a spokesman for protest group Pride in Protest is not happy with the fee and says charging non-members to attend will "create an exclusionary parade, barring low income people from attending".
"If the community is being charged or the parade is in any way pay-to-view, Mardi Gras will definitely have an even weaker connection to the community in 2021," he said.
Kruger says the fees are just to cover costs and said the parade would return to Oxford Street in 2022, but for 2021 the SCG will act as "spiritual home "we needed a venue where we could safely stage the event".