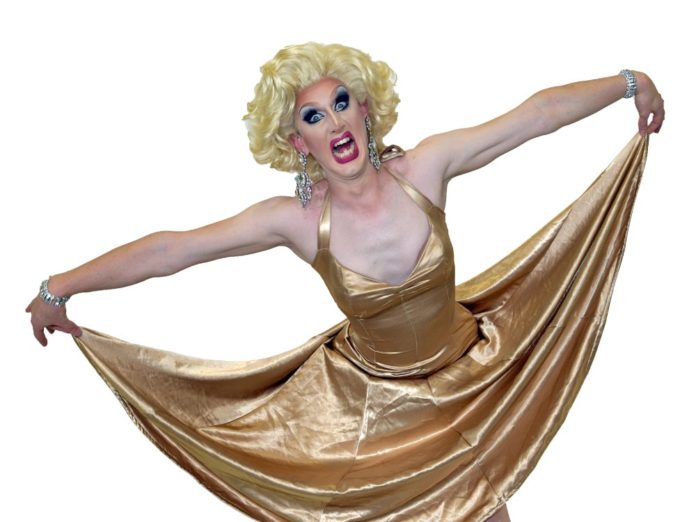 The kiwi drag queen's joke on RuPaul's Drag Race Down Under is apparently unsuitable for a UK audience.
A joke about Prince Andrew by kiwi queen Anita Wigl'it on RuPaul's Drag Race Down Under has been cut by the BBC.
The second episode of the show saw the contestants take part in the iconic 'Snatch Game' celebrity impersonation challenge.
Contestant Anita Wigl'it won the challenge with her performance as Queen Elizabeth II making a number of jokes about Prince Andrew and the recently deceased Prince Philip.
Performing as Queen Elizabeth, Wigl'it referred to the 1980 death of Azaria Chamberlain in Australia's outback and Prince Andrew's sex scandal (the royal has been linked to convicted sex offender Jeffrey Epstein).
Wigl'it remarked that "I wish a dingo would have taken my baby, then I wouldn't have anything to do with Prince Andrew anymore."
The BBC which has the UK rights to the show decided that the joke wasn't suitable for a British audience.
Wigl'it's segment was shown in its entirety on TVNZ in New Zealand and on Stan in Australia.
A joke about Prince Philip was also not shown by the BBC (the entire Season of Drag Race Down Under was filmed before the Prince's death).
A BBC spokesperson told The Guardian that the network, "occasionally makes edits to acquired programmes in accordance with UK audience expectations."
Wigl'it's second joke about Prince Andrew's sex scandal did broadcast in the UK however, with the kiwi queen quipping "RuPaul, in my household, we have a long tradition of celebrating anniversaries. When somebody turns 100, I write them a letter, and when somebody turns 16, Prince Andrew sends them a text."
Anita Wigl'it will join the rest of the cast of RuPaul's Drag Race Down Under on tour this October, taking over Auckland's Spark Arena on Friday 1 October and Wellington's Michael Fowler Centre on Saturday 2 October.
Tickets for all shows go on sale at 1pm on Monday 24 May.
Vodafone customers can be among the first to secure tickets during the pre-sale starting on Wednesday 19 May at 11am. Go to vodafone.co.nz/events
For complete tour and ticket information, visit: livenation.co.nz