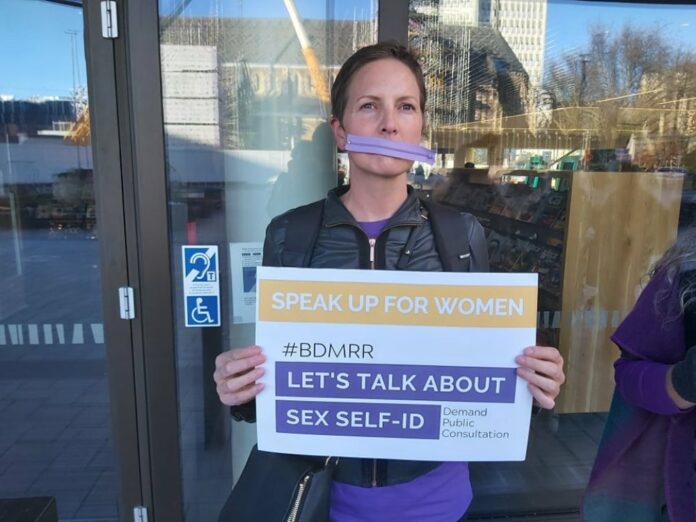 Feminist group Speak Up for Women were allowed to hold events at Palmerston North and Auckland council premises despite initial cancellations.
Speak Up for Women have been holding a series of events throughout New Zealand designed to be forums on the discuss the sex self-identification clauses within the Births, Death, Marriages, and Relationships Registration Bill. The bill would allow people to legally change their gender by statutory declaration, an initiative supported by many transgender activists.
The group which is opposed to the bill initially had their event cancelled in Palmerston North by the city's council after it was initially approved.
However, a High Court ruling allowed the Palmerston North event to proceed after Speak Up for Woman initiated legal proceedings.
In a submission to the High Court, Palmerston North council said they were aware of some members of the community who deemed Speak Up for Woman as a hate group.
The High Court rejected that, with Justice Gerard Nation stating, "there is sufficient evidence before me at this stage to be clear that SUFW cannot rationally be described as a "hate group" in the sense that term can be relevant in making decisions about the extent to which a particular group should be allowed to exercise its rights of free speech and freedom of assembly."
The Palmerston North event took place at the city library on Friday night and was attended by about 20 people.
Speak Up for Women executive committee member Daphna​ Whitmore who initiated the court action said there were no protests at the Palmerston North meeting.
The High Court was initially going to rule on the Auckland event but did not after it was relocated to a different council premises.
The Auckland event took place at Auckland Town Hall on Sunday night after it was originally meant to be held at the Ellen Melville Centre. No protests were reported.
Photo | Facebook.