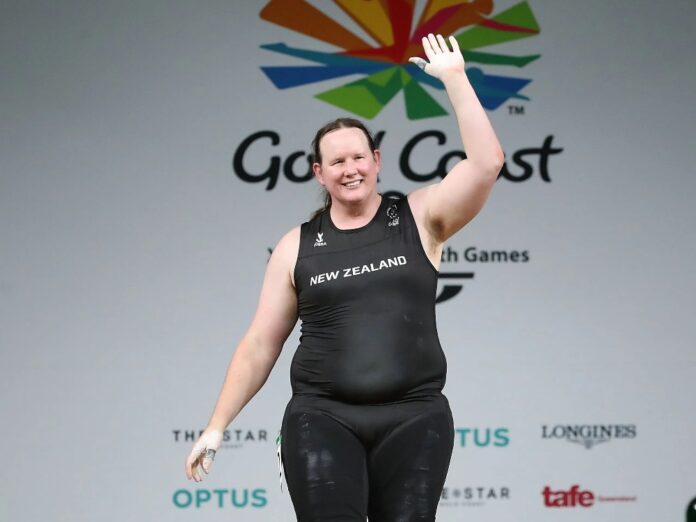 Kiwi weightlifter Laurel Hubbard has fallen short in her bid to win a medal at the Tokyo Olympics, although she will leave Japan having made history as the first transgender woman to compete in a solo event.
The 43-year-old was competing in the 87kg+ category but wasn't able to record a single valid 'snatch' lift.
While she declined to answer specific questions from journalists following the event, Hubbard did address the controversy around her inclusion in the 2020 Olympics.
"I'm not entirely unaware of the controversy which surrounds my participation at these Games," Hubbard told journalists following her departure.
"And as such, I would particularly like to thank the IOC, for I think really affirming its commitment to the principles of Olympism and establishing that sport is something for all people, that it is inclusive and is accessible."
Hubbard's Olympics dream first began to unravel after she was unsuccessful in attempting to lift the bar at 120kg, unusual for the Kiwi who has a personal best of lifting 132 kg.
For a moment, she looked like she had succeeded on her second attempt at 125kg, punching the air after the lift, before it was ruled ineligible.
The Kiwi weightlifter failed on her third and final attempt, ending her Olympic dream, before Hubbard gave a gesture to the crowd which supported her. She clasped her hands to her chest and formed a heart shape, acknowledging her supporters, before extending it back out to them.
The daughter of former Auckland Mayor Dick Hubbard will be disappointed with the result having previously won silver at the 2017 world championships and gold at the Pacific games in 2019.
At 43 years old, it looks unlikely Hubbard will compete at the next Olympics scheduled to be held in Paris in 2024, although the 2022 Commonwealth Games in Birmingham next year could be a possibility.