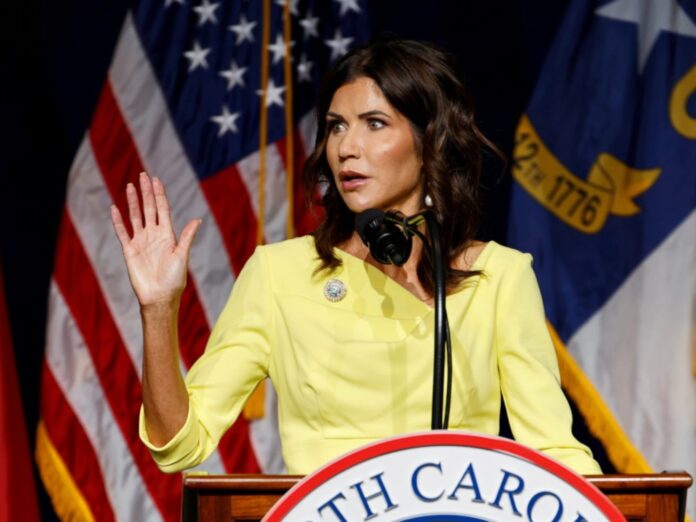 Lawmakers in the U.S. state of South Dakota have passed two bills that inhibit the ability of transgender youth to play sports and access school bathrooms.
Both bills, which passed in one day, mean that (S.B. 46) which was passed by the state's House of Representatives, will now be sent to the governor for final sign off, while (HB 1005) will progress on for debate at a Senate committee.
According to the Argus Leader, the proposed legislation (S.B. 46) passed 50-17 through the House, with no discussion or debate on the bill from lawmakers. Once the final sign off from governor Kristi Noem is complete transgender students will be banned from participating in school sports teams that align with their gender identity.
Similarly, (HB 1005) which will now head off to a Senate committee if approved, will ban transgender youth from using multi-occupancy public school facilities that affirm their gender including, shower rooms, bathrooms, changing rooms and sleeping rooms for overnight trips.
Advocacy manager for the ACLU of South Dakota, Jett Jonelis, has described the passing of the bills as "shameful," saying, "S.B. 46 and HB 1005 reinforce the incorrect notion that transgender students are not entitled to the same dignity and respect as all students."
The Human Rights Campaign (HRC), has also slammed the legislation calling lawmakers and their "eagerness" to pass anti-trans legislation as "backwards."
"Senate Bill 46 and House Bill 1005 will harm transgender kids, adding to a dangerous wave of violence against transgender and gender non-binary people across the country that is being fuelled by misinformation, discriminatory laws, and divisive political talking points," Cathryn Oakley, state legislative director and senior counsel at the HRC explained.
Should governor Noem sign (S.B. 46) into law as is expected, South Dakota would become the latest state to enforce a ban on transgender athletes being able to play on school sports teams that align with their gender identities. States such as Texas, Montana, Mississippi, Alabama, Tennessee, Florida, Idaho, Arkansas, and West Virginia have also enacted similar laws.