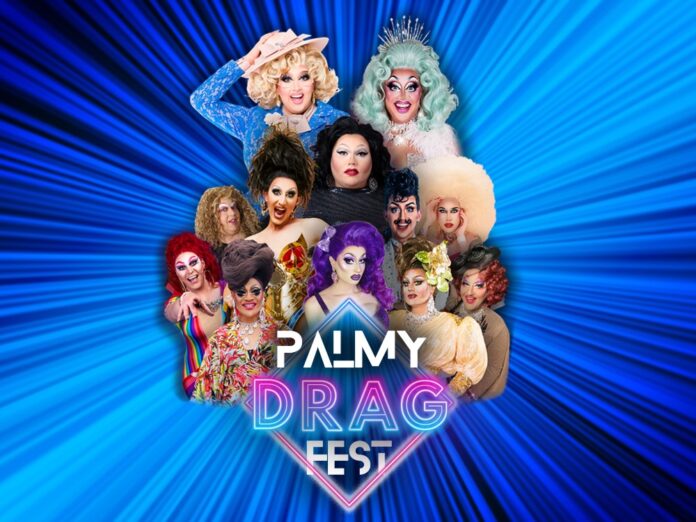 Palmerston North is set to host the biggest drag show in the Central North Island when Palmy Drag Fest returns this September, featuring some of the biggest names in local, national, and international drag.
Aiming to make Palmerston North Aotearoa's Capital of Drag, the festival's producer Henrique Beirão moved to Palmerston North from Melbourne and is known as his fabulous alter ego Rhubarb Rouge.
Beirão says after moving to Palmy, he realised there was a very vibrant arts scene but few chances to perform drag in Palmy.
To introduce local drag to the city and provide an opportunity for local drag artists to perform, Beirão started to produce small drag shows across the city, which has grown into one of New Zealand's Biggest Drag Shows – the Palmy Drag Fest.
Starting in 2021, Beirão assembled a line-up of performers from all corners of the country so local artists could learn from and perform alongside them. 300 tickets sold out at the
Globe Theatre sold out five months before the show, and there was a waiting list.
Due to the overwhelming success, it made perfect sense to go bigger this year and move the festival from the Globe Theatre to the fabulous Regent on Broadway.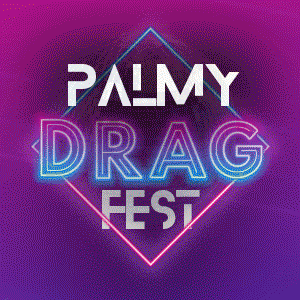 The 2022 edition is hosted by Rhubarb Rouge and features performances by RuPaul's Drag Race Downunder winner Kita Mean, fan favourite Anita Wigl'it, all the way from Melbourne, Australia's queen of corporate Karen From Finance, New Zealand's Drag Legend Buckwheat, TVNZ's House of Drag winner Hugo Grrrl as well as local legends Ruby Dax and Molly Mustard.
"There are 14 performers. There will be something for everyone! All kinds of Drag, Queens and King, Bearded or Glamour. It will be a real smorgasbord for drag lovers, whether they are open lovers or still in the closet! We are pulling out all stops!" says Beirão.
"They will be doing heart-stopping performances, big productions, and of course, death drops!"
Beirão says the show will be as eclectic as it is electric featuring live singing, dancing, and lip-synching, and you will have more fun than a Labrador in a butchery! Glamour and sass are a given to create one unforgettable night out for both hardcore drag fans as well as first-timers.
Beirão wants the festival to be inclusive to all. "If this is your first or your hundredth show, this is your festival. This is a welcoming space for all. We cannot wait to show you the best drag Palmy has ever seen!"
Proudly Sponsored by express – Palmy Drag Fest is at Regent on Broadway Saturday, 10th September – tickets are available from Ticketek or the Regent on Broadway box office – For more info, head to Palmydrag.com