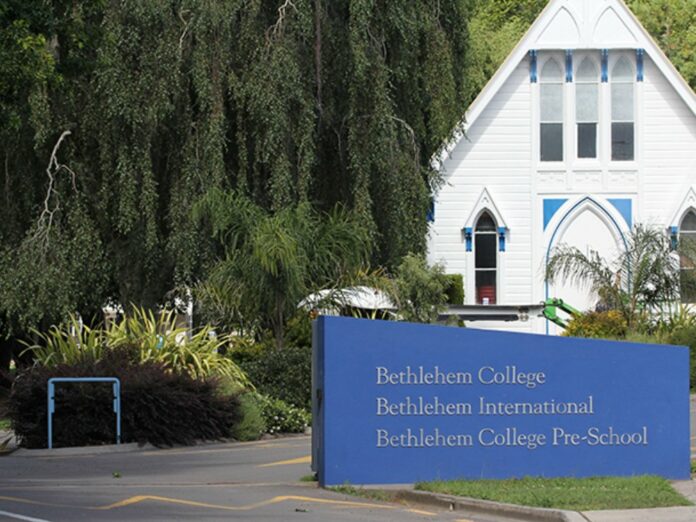 The investigation follows the school asking parents to deny the existence of same-sex marriage and a transgender student being told 'God Doesn't Make Mistakes.'
A Tauranga school is being investigated after a transgender student attempted suicide.
The school refused to call the student by their preferred pronouns or name. When the student protested, they were told by a member of the staff that "God doesn't make mistakes."
The student later attempted suicide but survived.
The Christian school has also come under fire for its discriminatory attitudes and policies towards LGBTQ+ students.
The Bay of Plenty Times reports that Bethlehem College requires students' parents to read and agree to a 13-point Statement of Belief and Statement of Special Character documents.
The last point reads "Marriage is an institution created by God in which one man and one woman enter into an exclusive relationship intended for life, and that marriage is the only form of partnership approved by God for sexual relations."
The statement is inconsistent with the 2013 Marriage Amendment Act.
Prime Minister Jacinda Ardern said the school was being investigated by the Ministry of Education.
"Schools in New Zealand are obliged to ensure they have a safe and inclusive environment for all children," Ardern told a press conference on Monday.
"Obviously, some quite serious concerns have been raised around whether or not that is the case for the school in question."
Whether the Tauranga school has met this obligation would be investigated by the Ministry of Education, Ardern said.
"The Ministry of Education has been asked by ministers to go and look in greater detail over whether or not that obligation is being met so I'll leave the ministry to do that job, but again every school has to be a safe and inclusive environment, it's the least we can expect in New Zealand."