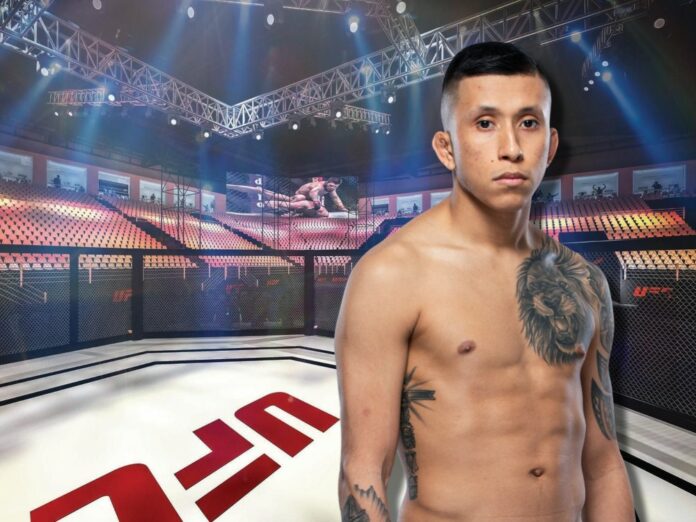 UFC star Jeff Molina has called out homophobic comments made by fans after he wore Pride-themed shorts for charity during a recent fight.
In a post-match interview, Molina described fans who criticized his Pride-themed uniform as trolls, adding, "I picked the colours because I thought it looked cool, and then it also supports a good cause."
The shorts, mostly grey, bosted his name in a rainbow font as a subtle nod to Pride month.
However, some fans took exception to Molina's support of Pride, with some calling him a "virtue signaller."
"I'll support anything of a community that's been oppressed and ostracised for some time for something they can't help. I'll get behind any of that. It wasn't that long ago that there was school segregation … something like Stonewall, that was like 50 years ago. This is recent s**t," Molina said in retaliation.
"I just thought in 2022 people would be a little more open-minded and not pieces of s**t, but I guess I was wrong."
"People were saying some crazy s**t and like, dude, what would you do if your kid's gay?" he added.
"It's not even about being an ally – I'm not saying I'm not – but it's just like, just be a decent f**king person. Just be a decent human being."
"Judging someone, and then trying to justify it with religion, and saying all sorts of spiteful, hateful s**t is crazy to me. It's mind-boggling."
"Who cares who someone wants to be with, their sexual preference, and then the irony of trying to justify it with religion of something that's supposed to be so accepted… I was honestly shocked."
Molina's Pride uniform helped raise money for the LGBTQIA+ Center of Southern Nevada charity, with sales from a unique Pride Month t-shirt by UFC also going to the charity.