From the moment we put our bags down, Oahu (Honolulu) is a sensory feast. You can feel, smell and taste Hawaii's spirit all around you. In just 48 hours, Oliver Hall is seduced by the island's epic variety of attractions and doesn't want to fly home.
We land in Honolulu with Hawaiian Airlines for a two-night stop-over on our way back from visiting California and Nevada. This is the second time I have travelled to the States with Hawaiian Airlines, and I can honestly say the airline's use of Honolulu as its main hub makes it the perfect carrier to take you into the US.
Inbound, Hawaiian Airlines gives us a convenient transit just shy of three hours before we fly on to San Francisco. Entering the US in Honolulu is so much quicker than any other mainland airport, and from Hawaii, all flights to America are domestic, so even if you are flying into some of the world's busiest airports like LAX or JFK, it's still a breeze!
Returning from the States, your Honolulu layover is a little longer. We opted for 48 hours and regretted not having had more time to branch out and visit Hawaii's other islands.
Focusing on Oahu, we recommend renting a car straight from the airport. For short stays like this one, I have relied on Uber before, but this restricts you to areas close to Waikiki and denies some of the spontaneity ideal for soaking in the island's atmosphere.
Driving, even in bustling Waikiki, is fine, and with the warm December air blowing through our hair, we head to our accommodation, Surfjack Hotel & Swim Club (surfjack.com).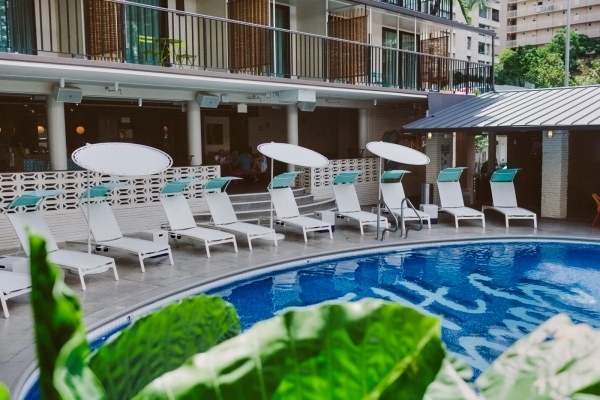 Surfjack has a contemporary island style that brings the outdoors in with a to-die-for location in the heart of all that Waikiki has to offer. The friendly staff are dressed like they're heading to the beach, the reception backs onto the open-air pool, around it, people are dining, lounging (a few have their dogs with them) under atmospheric, warm lighting that makes you feel instantly relaxed. Even in the heart of Waikiki, there is a gorgeous aroma in the air that seems unique to Oahu. It feels like we're home.
Home. Except Honolulu has perfect weather, and it's their winter! Home. Except it's a Monday night, and the streets are bustling.
We ease into our super comfy, spacious room and contemplate not going anywhere further than the hotel's poolside bar/restaurant Mahina & Suns (mahinaandsuns.com), but we have a short stay and owe it to express' loyal readers to explore. Also, Tripadvisor's number one rated restaurant (that day) is less than five minutes walk from the hotel.
Poke Bar (ilovepokebar.com) offers fresh raw and cooked seafood mixed with beautiful salads and feels just like the health kick we need.
We are just around the corner from Kalakaua Avenue, Waikiki's vibrant main street, and we follow a trail of burning torches through the warm night air before being greeted by the strip, blooming with luxurious designer stores, diverse street performers and an energy that makes us stop and question 'is it really a Monday?'
Turning down an unassuming side street that points us to the beach, hole-in-the-wall Banan (banan.co) offers us sugar-free vegan ice cream made from healthy bananas – how can we resist? We carry it on to the beach and enjoy, while watching fire dancers twirling at the packed beachfront resorts and the moon's glittering reflection in the sea.
We're home. On our way back to Surfjack, we realise our neighbouring building with a large Pride flag draped off its balcony is, in fact, a gay bar – Bacchus Waikiki (bacchus-waikiki.com). Monday's are Musical nights at this quaint, timber-clad neighbourhood bar, and they have 12 beers on tap – we're sold!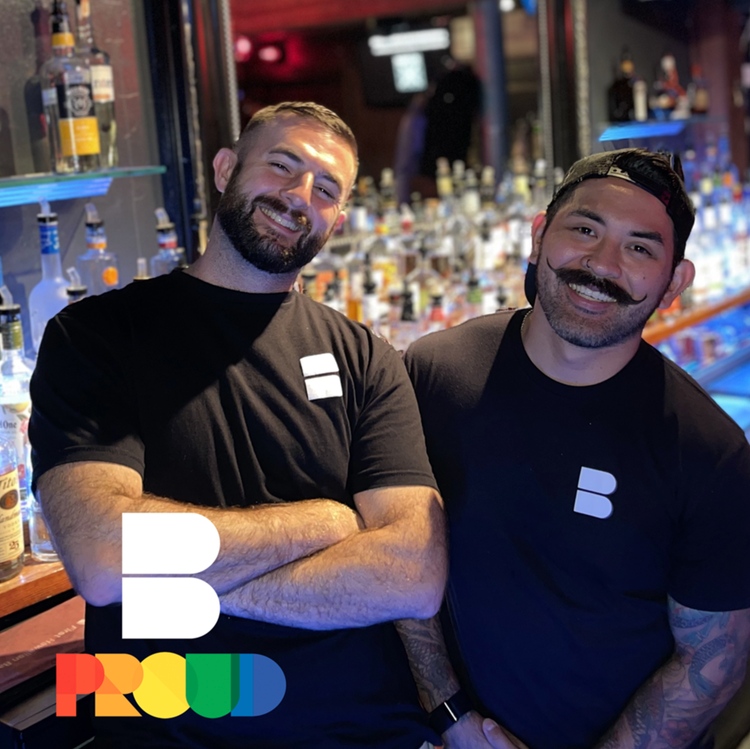 We arrive back at Surfjack to catch the final few songs being played poolside by a local duo. We sit down to watch and are immediately invited over to sit with enthusiastic locals who love the band. They even sing an Adeaze song, inquiring if there are any Kiwis in the audience. We share an amused smile. We really are home!
After a restful night and great Hawaiiangrown Kona coffee from Surfjack's Banks Journal store, we drive to Pearl Harbor (nps.gov/perl) to experience a slice of American history.
We have forgotten to book a spot on the USS Arizona Memorial tours, but joining the free standby line immediately gains us access. On the ferry over, our fellow tourists (mainly Americans and Japanese) are friendly and engaging, until we reach the monument and a sombre silence naturally takes hold. Juxtaposed with the serenity of Oahu's coast, the combination of beauty and loss creates a poignancy that leaves you hoping for the day that war will be a thing of the past.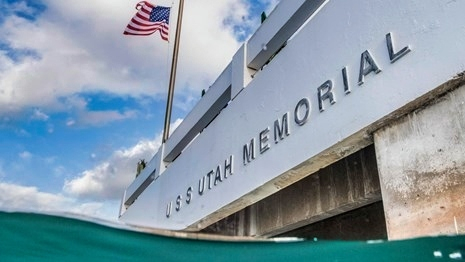 From there, we are recommended to drive right across Oahu up to the quaint surfing town of Hale'iwa for lunch and explore the north shore beaches. Picturesque Haleiwa feels like stepping into an old Elvis movie. We park at the retro Northshore Marketplace and stroll down to the famous food trucks, where garlic shrimp with rice and colourful shaved ice are the must-tries.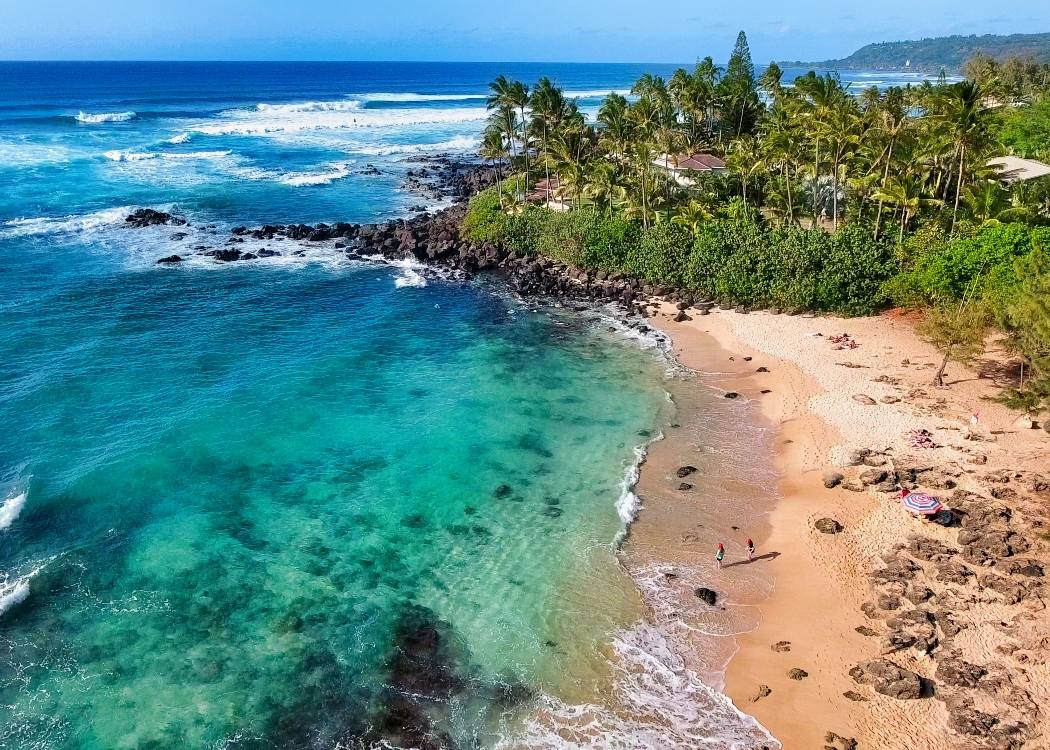 Hale'iwa's neighbouring beaches are calling us, each offering a different delight. At Hale'iwa Beach Park, the warm waters are so inviting we jump in for a swim. No togs, no towels, but the irresistible setting wouldn't allow us not to. As the waves pick up, Waimea Bay is the best spot for admiring the surfers, Laniakea for turtle-spotting, and we conclude at Sunset Beach Park to watch, you guessed it, the early sunset; one of the few indicators that this balmy season really is their winter.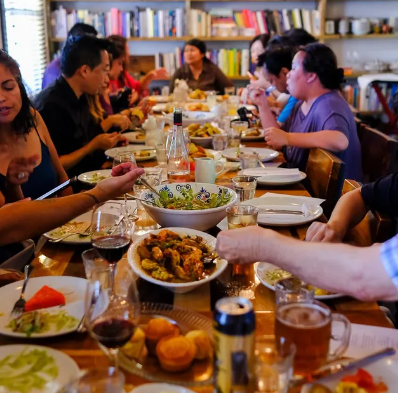 For dinner, we will venture into Honolulu's Chinatown district to find Fête (fetehawaii.com), a restaurant that has become the talk of the town after winning The James Beard award for Best Chef (Northwest and Pacific). These awards are an American take on the Michelin star. Chef Maii (also Fête's owner) is the first winner from Hawaii since 2003 and the first woman of Hawaiian ancestry to receive the honour. We are lucky to get a reservation, even at the bar.
Portion sizes are generous (we're in America, after all), and winners include the Steak Tartare with anchovy butter, Local Pork Rags with rigatoni and house ricotta, and homemade Rocky Road Ice Cream. We're comfort eating because it's our last night on Oahu, and we wish we could stay longer and experience more.
✈️HONOLULU – HOW TO GET THERE
Hawaiian Airlines, Hawai'i's hometown carrier, flies 3 x weekly from Auckland direct to Honolulu, with connections to 130 flights daily between Honolulu and the neighbouring Hawaiian Islands.
Overnight flights from Auckland are timed to land midmorning so guests can make the most of precious holiday time in Hawai'i. Flying Hawaiian includes the airline's award-winning service, complimentary meals and beverages, and a free checked luggage allowance of 2 x 32-kilo bags per passenger.
Flights are operated by wide-bodied Airbus A330 aircraft with 192 Main Cabin seats in a couples-friendly 2x4x2 configuration, 68 of Hawaiian's popular and affordable Extra Comfort seats and 18 lie-flat Business Class seats in the Premium Cabin. See your preferred travel agent or hawaiianairlines.co.nz