Red, White & Royal Blue, the film adaptation of the popular teen novel, has been a major hit. Director Matthew Lòpez and stars Taylor Zakhar Perez and Nicholas Galitzine tell YOUR ex why they think this queer love story has succeeded where others have failed.
Prime Video's gay romantic comedy Red, White & Royal Blue is a hit! It became the Amazon-owned streaming platform's most-watched movie worldwide during its week of release, as well as its third most-watched rom-com of all time. And, yes, it's completely gay! The fictional story sees England's second-in-line to the throne, Prince Henry, meet the American President's son, Alex. After an initial mutual loathing, the two fall in love.
It's been reported that Prime Video saw a 'huge' surge in membership sign-ups when Red, White & Royal Blue became the #1 trending topic on Twitter in the week of its release. Following in the footsteps of Netflix's sweet same-sex romance Heartstopper, wholesome gay love stories are officially good for business.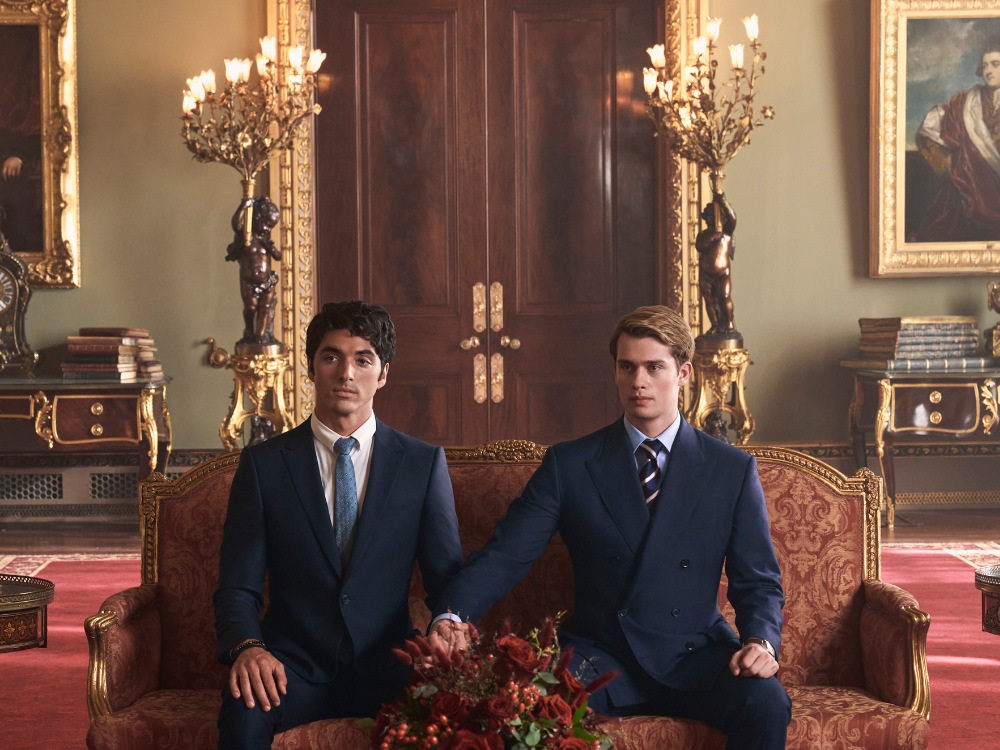 In fact, actor Taylor Zakhar Perez goes a step further, telling us Red, White & Royal Blue "should be the new blueprint for rom-coms because the heart is the most important thing about a romantic comedy… It doesn't matter what the character's sexuality may be," he adds, "it's about their journey."
His character Alex is the biracial son of the US's first female president, played by Uma Thurman, and Taylor believes part of the film's success is because everyone can see themselves in it.
"Whether it's the trans community, whether it's the LGBTQ community, the Indian community, the Persian community, the Latin community. There is so much representation in the film, also for the women of the world who want to be president of the United States. Everything is hit in the film, and it's in a way that doesn't feel convoluted or 'look at us being inclusive'. It's like, no, this is a reality that's not too far from our reality. And that was really exciting!" he says, adding that he hopes the film will give viewers a perspective on the different journeys we are all on.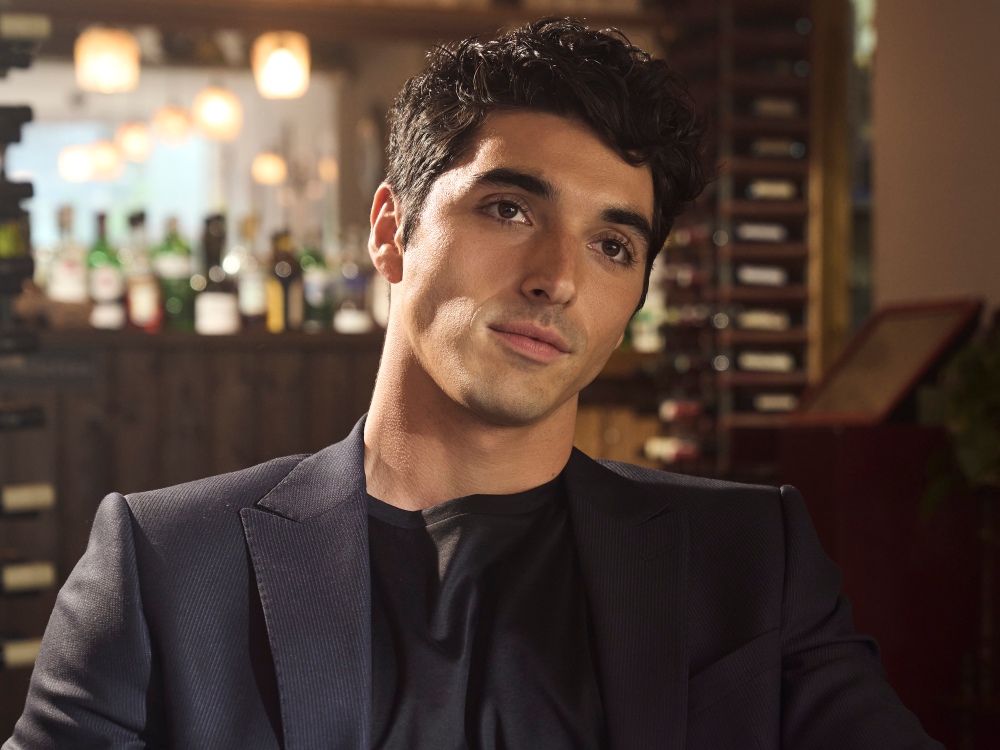 "I hope people leave the film with a sense of compassion for people who aren't like them and also have a better understanding of your role in somebody else's life. Overall, I hope people take away that this is a classic love story with a twist that transcends sexuality."
Matthew Lòpez served as the film's director after working on the script. A first-time feature film director, Lòpez is best known for his work as a playwright, most notably for his play The Inheritance, which follows the lives of gay men in New York following the worst years of the AIDS epidemic. When The Inheritance debuted in 2018, Britain's The Daily Telegraph called it "the most important American play of this century."
But despite his successes, talking to YOUR ex over Zoom, Matthew admits he was nervous for his first day on set.
"The best advice I got that day was from Steven Goldblum, my director of photography, who said, 'Listen, you are not an inexperienced filmmaker – you are an unpracticed filmmaker. And by the end of today, you will no longer be an unpracticed filmmaker. Even the most experienced filmmakers find themselves in situations that they've never imagined before, and you have to create your way out of it!"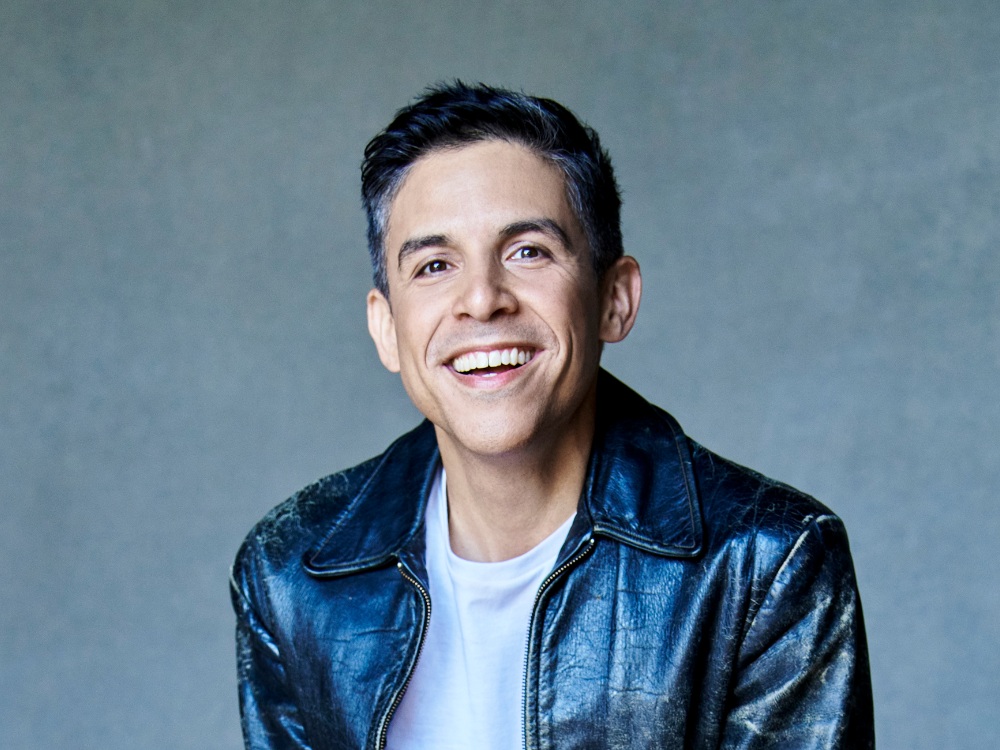 Lopez tells us he had consumed every piece of queer cinema he could find in the years leading up to making Red, White & Royal Blue and cites The Wachowski's lesbian thriller Bound as his favourite.
He believes Red, White & Royal Blue's success has stemmed from it hitting audiences in the feels.
"My favourite thing in the world is to laugh and then wonder how the hell these tears ended up on my face, and it's one of the things people tell me about this film, which is really gratifying."
Nicholas Galitzine (Prince Henry) tells us he believes that the emotions Red, White & Royal Blue stir in people transcend sexual preference. "This is a story of a couple of people who are trapped by circumstance, by upbringing, by responsibility, and [about] how that can get in the way of love. That's very universal."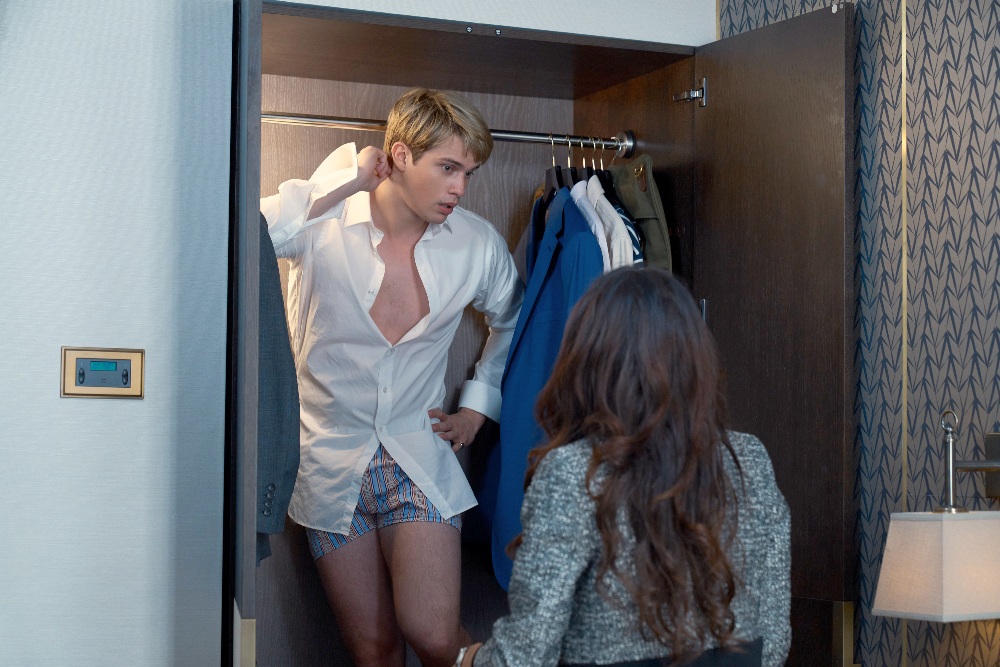 And it helps, he admits, that he and Taylor instantly hit it off behind the camera as well as in front. "Immediately, we got each other's sense of humour, which definitely helped. It is not always the case that you become friends with the people that you're acting with," he tells us.
For Nicholas, no scene was more fun to play than the film's opener, which sees Henry and Alex cross swords at the royal wedding of Henry's brother, the future King. The unfortunate exchange leads the statuesque wedding cake to topple onto the two of them.
"Nothing really beats the Royal Wedding cake scene. That was one of the most fun acting experiences I think I've ever had. I was cleaning icing out of my ears and crevices for the next few days," he tells us, adding, "The whole crew took turns grabbing a piece of cake and throwing it at us!"
The chemistry between Alex and Prince Henry was essential to Red, White & Royal Blue's success, including the intimate scene where Henry loses his virginity.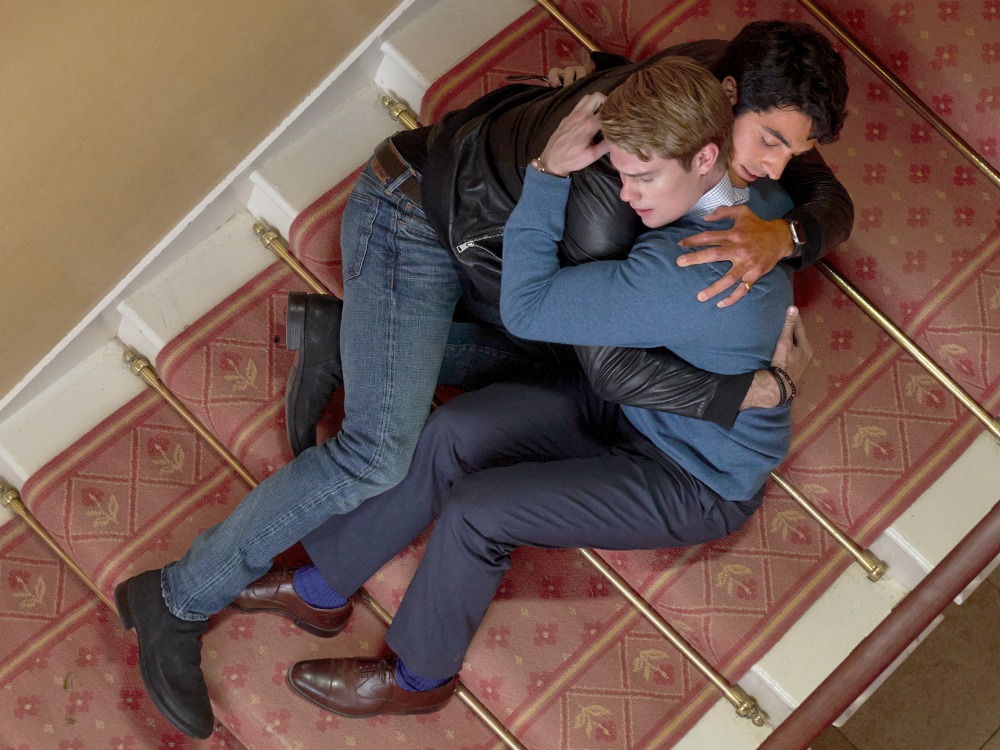 "Nick and I felt a responsibility to bring to life these sexual moments that are in the book in a real, grounded way. I was so lucky to meet our intimacy coordinator, Robbie Taylor Hunt, because we worked with him on the specificity and nuance of each moment and scene," Taylor explains.
"With Nick, we hit it off right away and both understood what this movie means to all of the book fans. Feeling a similar weight on our shoulders, we took that on together and built up our trust. When filming those more intimate and intense moments, we would find different ways to bring levity in between takes, and Matthew [Lòpez] was always there to centre us back to our shared goal of bringing this story to life. Nick was such a great scene partner, and I'm really glad that we were able to build such a strong bond that translated onscreen."
In turn, their on-screen chemistry translated to the film's commercial success, and that success will see more queer love stories produced for film and TV. The happy ending we all hoped for.
Red, White & Royal Blue is available to stream on Prime Video.