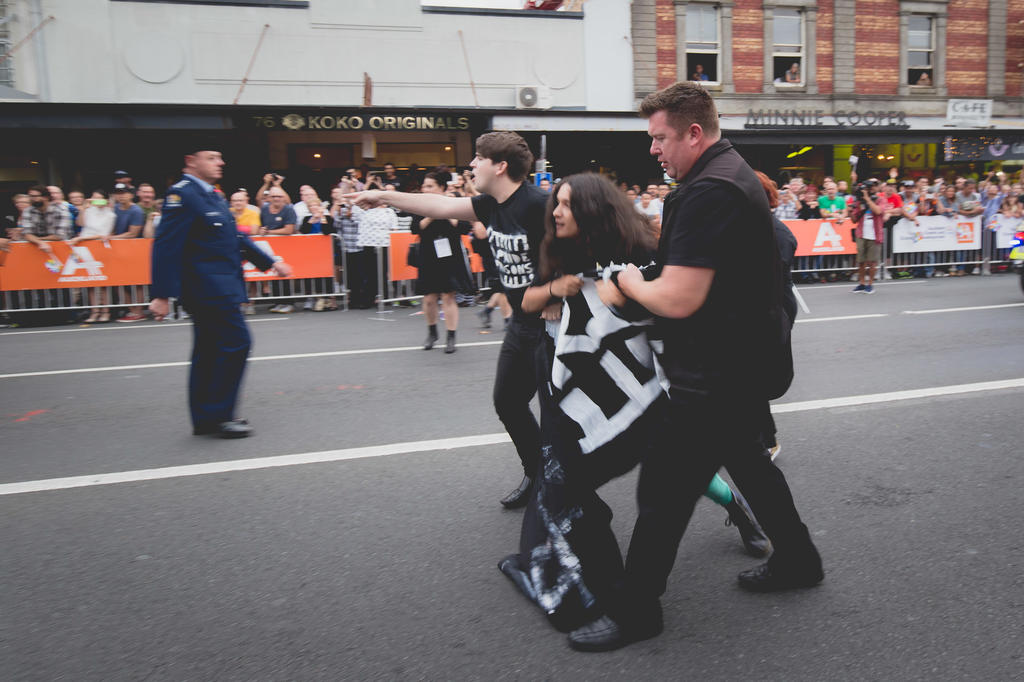 News Editor Levi Joule and Paul Stevens write on the interruption that overshadowed an otherwise successful Pride Parade.
In a display of reckless disregard for the hard work of many volunteers and the spirit of the Pride Festival, a small group of inconsiderate protestors rudely interrupted the Parade in progress instead of asking to be included as a float themselves.
Rather, choosing not to participate legitimately in the Parade itself, this small band of attention-seekers sought to derail another float, coopting the event for their own ends in total disregard for the dedication of over a thousand volunteers.
In result the protestors have no doubt got what they want, which is to have sucked up nearly all media attention of the Parade, to the expense of the representation of the wider GLBT community.
This is the first time the New Zealand Police have proudly marched the Parade in uniform, and even being intercepted they continued to march with dignity as security tousled with the protestors, sadly with resulting injuries.
We must not let the possible overreaction from security cloud the fact that, while the protestors may have a legitimate argument, there are better ways for this discussion to be had than disrespecting the individual marchers from our community Police and Corrections forces.
Article | Levi Joule and Paul Stevens. Photo | Dan Liu.