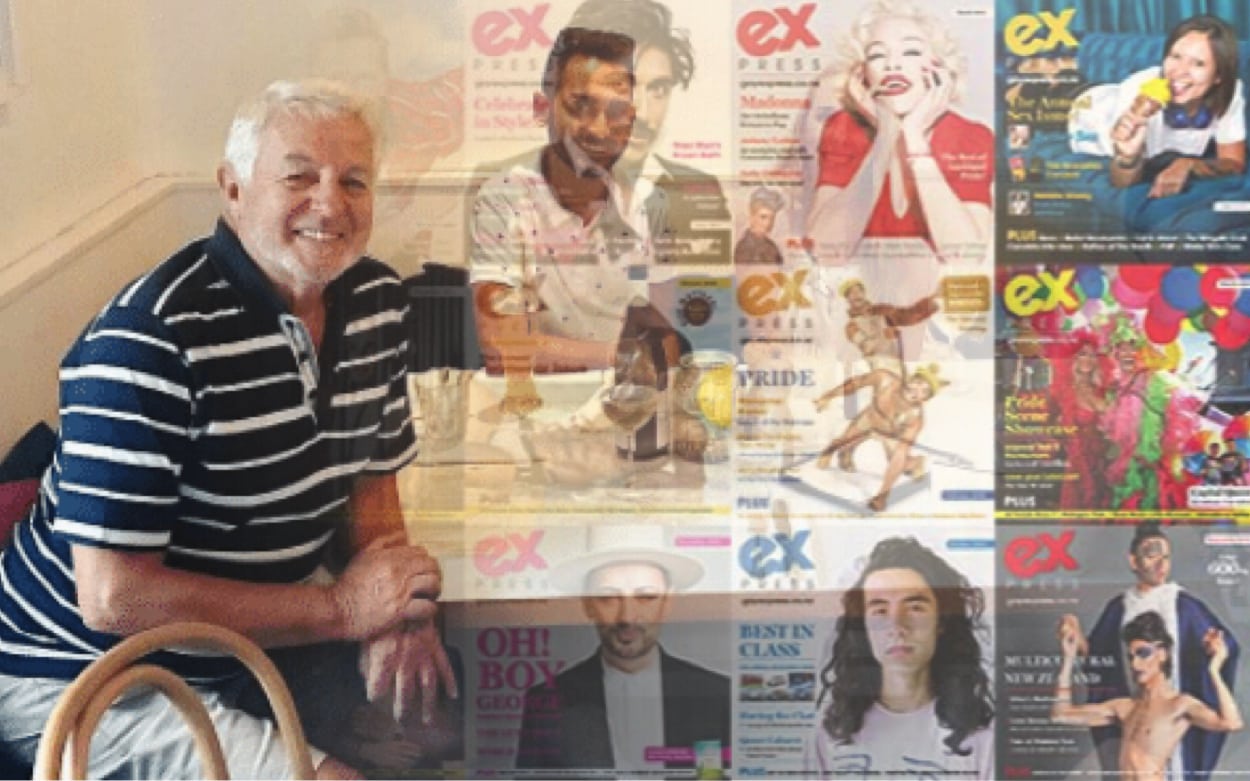 Is it really 27 years we have been publishing express? A third-of-a-lifetime?
---
Yes, June is the last issue to be published by the original publishers or express, Cornerstone Publications Ltd. As of early June the new publishers, headed by Oliver Hall, take over.
It all started with a 4-page pamphlet in 1991, called Man to Man, with a few hundred copies published fortnightly. It grew into a fully-fledged newspaper, by now called express, with an audited circulation of over 12,000. In 2014 a major change was made to a monthly magazine format combined with an up-to-the-minute website. Now after publishing 621 issues, it's hand-over time!
Richard Todd, who has been the owner of Cornerstone since the early days, says "It has been a great privilege to have published express for so many years. It remains a vital independent voice for New Zealand's LGBT+ community and we are proud to have made it financially successful while retaining its key role in advancing the interests of members of our community."
He noted that this could not have been achieved without the help of many different people and organisations. "Two, in particular, were a key to its success, Peter Dragicevich who put us on a sound financial footing early on and my daughter Amy Jane Todd who was publisher for many years.
Most of all though, we have to thank the advertisers and sponsors who made it all possible, some of which have been with us almost since the beginning. They include G J Gardner, HelloWorld, Hawaiian Airlines, Family Bar, Malcolm Pacific, Basement, Wingate, CityMed, Clark & Co.,Tyreworx, Body Positive, LawWorks and many more such as MINI, Jaguar, Land Rover, RNZB, APO, ASB, Mortimer Hirst, Snowberry, SkyCity and Auckland Live. Support them as they support us!"
"Handing it all over to Olly, who has been editor on and off for many years, (and who was the driving force in the design of the new monthly magazine) has been great – we could not have wished for a better person" says Todd.
Social researchers, academics and commentators will be able to access many of the historical records including pre-digital photographs and copies of issues of express at Auckland War Memorial Museum after they approached express wishing to archive all this material.
You can read more about express' new publisher here