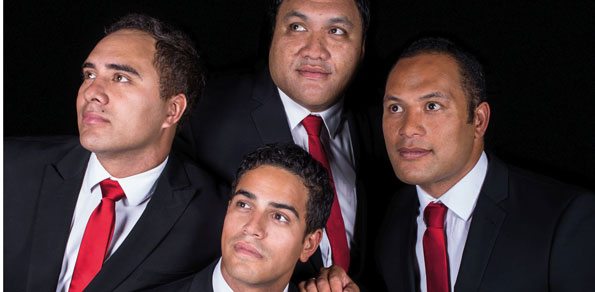 The Concert Chamber in Auckland's town-hall turns into a cabaret chamber of European sophistication/proportions as the inaugural Auckland International Cabaret Festival takes place from June 4th – 8th. Bringing together seven of the world cabaret circuit's brightest stars.
Aucklander's can enjoy performances from Modern Maori Quartet – 4th and 8th June
Take four good looking, hip swaying, suave Maori guys crooning a mix of modern day & classic songs in Te Reo and English and you get: The Modern Maori Quartet (MMQ). Maaka Pohatu, Matariki Whatarau, James Tito & Matu Ngaropo are Toi Whakaari: NZ Drama School graduates who have established theatre and film careers with a combination of over 20 years in the industry. The MMQ have devised and collaborated an entertaining and compelling show & are now ready to expose themselves to NZ and beyond. After the premiere of their highly acclaimed show Nga Bro E Wha last year at Galatos, these four good looking, hip swaying guys are back singing in cabaret style a mix of old school and modern day classics with their unique 'Modern Maori' twist.
 Article | gayexpress