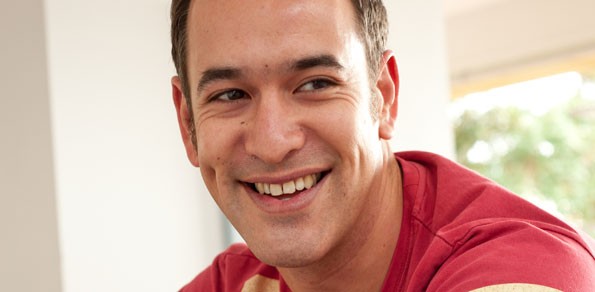 Newmarket Stage Company (NSC) is excited about securing the exclusive rights to premiere Tuesdays with Morrie in New Zealand.  
The acquisition of Tuesdays with Morrie is further boosted by NSC's casting of Kiwi icon George Henare to play the lead. Commenting on the stage show, based on the bestselling book that sold 6 million copies, artistic director Adey Ramsel says: "George has always wanted to play the part of Morrie so he jumped at the chance when I offered it to him."
Theatre heavyweight Henare adds: "I really enjoyed working with NSC on Educating Rita so I'm back for another dose. I'm also thrilled to be doing another show in Newmarket."
Tuesdays with Morrie, which beautifully chronicles a rekindled relationship between a sports journalist and his former college professor, is a coup for NSC who now hold the rights to stage this poignant award-winning production.
Written by Jeffrey Hatcher and Mitch Albom, the play Tuesdays with Morrie deals with the inspiring true story of Albom's relationship with his mentor, using humour and music to convey the emotional story.
Ramsel says:  "Many may remember the book as being quite inspirational and heavy but rest assured the play has a much lighter side. We are using music, dance and humour to create a lighter touch, in order to bring this touching story of friendship and respect to the stage."
The play is set 16 years after Albom's graduation from Brandeis University in 1979. Having abandoned his failing career as a musician to become a well-paid journalist for a Detroit newspaper, Albom contacts his beloved college professor Morrie Schwartzafter seeing him on the television.Thinking he has been charged with the Morrie's care every Tuesday, the tables are turned when Albom discovers unexpected insights into the meaning of life, love and friendship.
Ramsel says: "Tuesdays with Morrie is the second play of many that NSC plans to present in Newmarket.  And we hope that in future every day will be a 'Tuesday' for Newmarket theatre-goers."
 Article | gayexpress