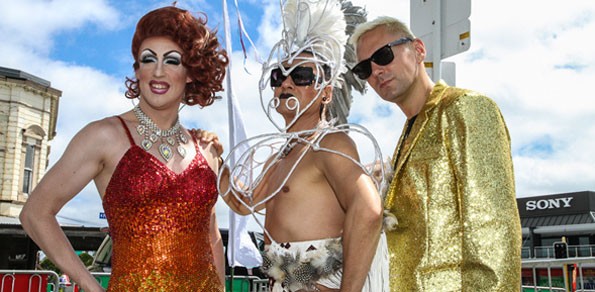 Funding for the Auckland Pride Festival and Parade for 2015 and 2016 has been confirmed by ATEED as part of its Major Events Portfolio.
One of 47 applicants to apply, The Auckland Pride Festival and Parade has secured funding for the next two years, a move that has current co-chair Megan Cunningham-Adams excited.
"It speaks volumes about the future potential of the Parade as a vehicle for expression and celebration for our Rainbow Community," says Cunningham-Adams.
ATEED' Chief Executive, Brett O'Riley, says ATEED is delighted to support the Pride Parade, which has helped establish Auckland as a vibrant events city,
"The Pride Parade has quickly established itself as an important event for Aucklanders and visitors to our city, and is a colourful celebration of our diverse Rainbow Community.
"Events like the Pride Parade contribute towards our vision of creating the world's most liveable city, and we look forward to watching it go from strength to strength."
Article | gayexpress