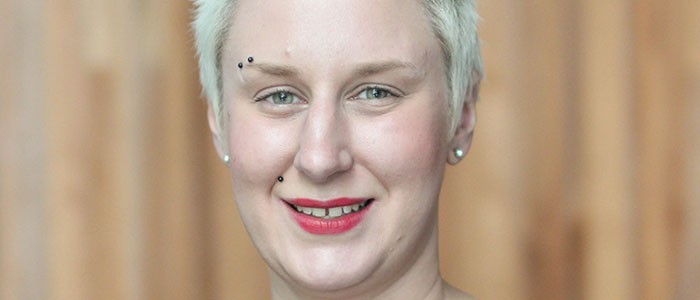 Rachael Goldsmith is the Green Party candidate for Clutha Southland.
What do you think are the three greatest problems New Zealanders are facing at the moment? Poverty, inequality and a rapidly deteriorating environment
What have you done thus far to help? I'm a blogger on The Daily Blog, highlighting issues in our society most are too afraid to discuss. I've been on the Green's Policy Committee for 5 years now, working on social justice policy – most recently our Women's Policy. I am/have been involved in my community with NGO's as a board member, support worker, intern, volunteer, charitable trust founder for 13 years. I'm an activist on poverty, women's, children's, disability and animal welfare issues.
What do you intend to do as an MP to help? Work alongside other members of caucus on measures to reverse our growing economic inequality. I will work on legislation to reverse National's disastrous welfare reforms, encourage diversification of our farming & export industry and work tirelessly on social justice issues – empowering the marginalised in our society.
Why should our readers give you their party vote? We are a progressive party, who lead in social justice, environmental and economic policy. We are not afraid to be the government's conscience, and we want you to live in a smarter, fairer and innovative NZ where everyone is equal.
What do you believe are the biggest issues specifically facing the GLBT community? We've won on gay marriage, which is absolutely fantastic but there are more issues that need addressed. I am particularly passionate about adoption, surrogacy and parental rights for GLBT people who want to have a family. We also still face discrimination, acceptance and violence, particularly transgender Kiwi's.
What have you done thus far to address these?I support Kevin Hague's work on adoption & surrogacy and I have addressed the issue while writing our recently released Women's Policy, which will continue in Rainbow policy creation. I have also in the past been one of the founders of Number 10 in Invercargill – a youth health & social service centre which works very hard on maintaining a GLBT environment with support provided for youth struggling with gender & sexuality issues.
Do you intend to address any of those if are successful at the next election. If so, how? Yes, I will continue to champion the rights of GLBT people to create a family, focus on transgender issues and work towards a safe, non-violent society for all.
What would be your message to the New Zealanders so disillusioned by politics that they are not planning to vote this election? That the only way to get the society they want is to vote – if all the people who didn't vote last election voted for the minor party which reflects their belief system, MMP means that those minor parties will have real influence in the next government. If they stay at home on election day, there will just be more of the same disillusionment.
Please complete the following sentences:
Winston Peters is… A complex and interesting man who has a wicked sense of humour.
To be a great Prime Minister you need to have… A backbone, ethics, honesty, an open mind, lots of energy and empathy.
Kim Dot Com is… I think it takes all kinds of unique people to create a dynamic society.
Nice guys finish… Nice WOMEN can finish first – realness, empathy, a great brain and a strong connection with the public – look at Metiria!!!
New Zealand is… the most beautiful country in the world.
Article | Oliver Hall