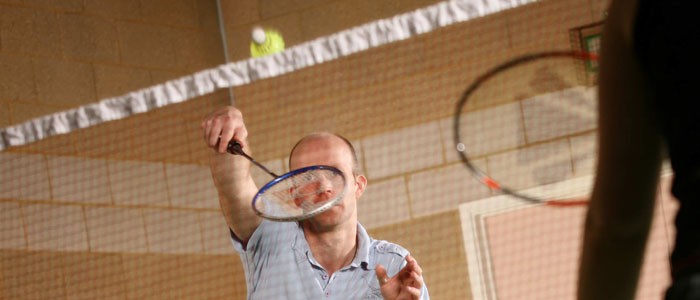 Last year nearly twenty members of the Auckland Gay Badminton Group went to Melbourne to play in the inaugural Trans Tasman Tournament against Aussies from Melbourne and Sydney.
It was a great success (there was even some badminton played!) and now we will host the Aussies here in Auckland on 8th November.
Games wise, we are going to follow the same format as last year:
doubles only
we will have 10 courts from 9am-4pm, and 5 courts from 4pm-6pm
a light lunch will be provided and the cafe on site will be open
3 grades: Advanced (A), Intermediate (B), Social (C)
gold, silver and bronze medals for the winners of each grade
In the morning we will randomly assign teams into boxes according to their grade, and each box will have approx 5 teams. When the morning results come back, we will probably re-grade some of the teams before we start the knock out games in the afternoon. Each team should be able to play against 6 other teams – that is at least 12 games for the day!
Entry is open to all – please register online (https://satbad.wufoo.com/forms/intertasman-badminton-social-competition/) before 15 September (there will only be games for doubles, so please find yourself a partner asap). Once registered, please be committed to the tournament. i.e. please no last minute cancellation unless you are not well. The cost will be approx 40 dollars per person (TBC), which covers court hire for the whole day, shuttles, a light lunch and medals.
Please let us know in the application form if you are coming from outside of Auckland and require accommodation. There may be some billeting but overseas players will get priority. There are motels within walking distance of the Gillies Ave, Newmarket, venue.
We are looking for sponsorship for team T-shirts, medals, lunch on competition day, and for a social event in the evening so any help would be greatly appreciated!
Social players welcome, this will be fun.
 Article | gayexpress
For further information contact Auckland Social Badminton satbad@gmail.com