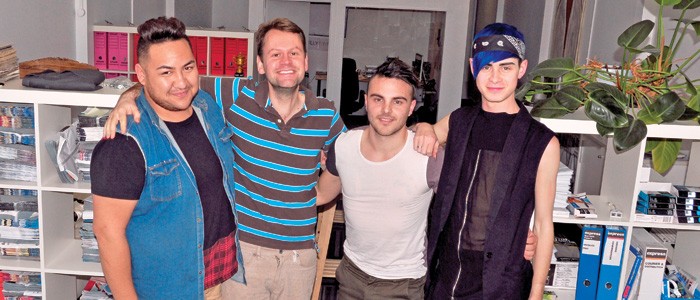 What a huge month we have had in the express office. Our gorgeous Amy was off giving birth to a beautiful little girl, and our director Richard and designer Patric were both away on holiday. So myself, Regan, my assistant Tux and our special guest designer Zakk d'Larté battered down the hatches and sailed the good ship express onwards and upwards. I'm so proud of the job we all did bringing you this amazing election-themed issue!
We have exclusive sit down interviews and photoshoots with Prime Minister John Key and opposition leader David Cunliffe (who we shot in his Herne Bay home)! Plus, we pose your questions to Green leaders Metiria Turei and Russel Norman. Away from politics we celebrate Family's nine years on top, drool over Eliad Cohen, laugh along with Bianca Del Rio, get fit with Laura Varrie and 'meet' Lick party organiser Natalie Zibung.
I hope to see you guys at Gay Ski Week.
For more: scene pictures, stories columns and reviews, updated daily, keep visiting our website: 
Main Photo (from Left) Tux Hika – Editorial  Assistant, Oliver Hall – Editor, Regan Cotter – Business Manager, Zakk d'Larté – Guest Designer.
Cover: John Key and David Cunliffe by Patric Seng for express.