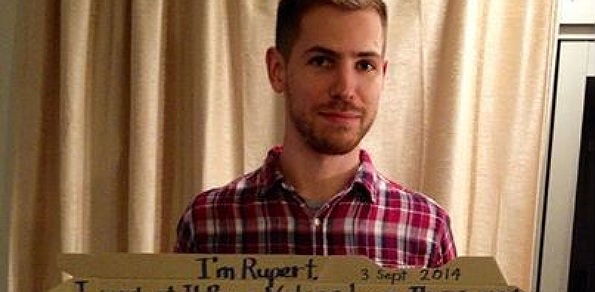 Auckland waiter Rupert Bear posted an endearing photo of himself holding a sign asking Facebook to help him find a mystery man that had visited his Vulcan Lane workplace.
In a post captioned "Well here goes nothing… Help me out guys?" Rupert Bear, waiter at Auckland pizzeria Il Buco, posted a photo of himself holding a poster that reads
"Im Rupert
I work at Il Buco Vulcan Lane. Three Weeks ago I served you pizza and a coffee and I told you your shoelace was undone. I've been waiting for you to come back! If you're still in Auckland fjnd me on facebook: RUPERT BEAR. I'd really like to see you again.
p.s Im not usually this dorky…..
PPs If you're not the guy Please share this Thx"
We don't think this is dorky at all, we think this is uber cute and we hope Rupert finds his man!
Article | Tux Hika