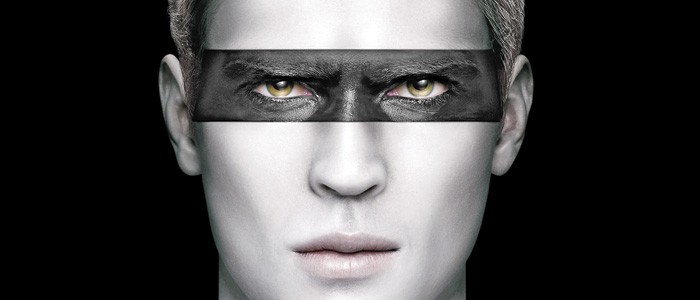 Among its gritty urban settings, a nightclub pole dancer, a blow-up doll served with cornflakes, and a rather hot ending (!), NZ Opera's latest action-packed production, Don Giovanni leads to one conclusion: the world's greatest lover is gay.
English leading man Mark Stone is a trim, fit figure as Don Giovanni, but his character fails to score with the ladies in all three attempts in the opera. He sings that he has bedded a total of 2065, but, like the doll, that could just be inflation. Mark Stone's gorgeous, rich baritone voice, sailing over the full Auckland Philharmonia Orchestra, is certainly a highlight, but the climax Giovanni boasts of is not reached by the serial seducer.
"He can't get it up!" exclaims Auckland critic and historian, Dr Nicholas Reid, who has written some of the production's programme notes. "Let us take poor Don Giovanni and lay him on the psychoanalyst's couch, for he causes many problems in our popular culture now – especially under his original Spanish name, Don Juan."
Don Juan's story started as a straightforward warning against the sins of seduction and fornication, says Dr Reid. "Though the old story still condemned Don Juan to Hell, he was the man who most male members of the audience secretly wished they could be." Yet Reid feels Don Giovanni is "bored shitless by all this love."
The opera's plot shows a series of attempted and unsuccessful seductions. "Isn't there the faintest ironical suggestion that in sexual terms, this Don Giovanni may be a bit of a flop? We don't see him consummating his lust in the opera; his reputation is not played out in front of us. 'Don Juan-ism' is now defined as a man's inability to truly relate to women as equals. His desire to conquer as many women as possible springs from doubts about his own masculinity or (as both Freud and Jung argued in their different ways) from either latent homosexuality or a mother complex."
But don't worry. The flames of Hell await Don Giovanni not because of his libido but because he committed murder. In the Molière play based on the character, he seems so bored with this reputation as a lover that he's almost relieved to be dragged off to Hell. On it's way to the great doom-laden chords of damnation, the opera mostly bubbles along brightly with some of Mozart's most sparkling music. It is, says Dr Reid, "a sly celebration of eroticism." But for the great lover, "I think he's over it!"
Article | O.G. Fermin.
Don Giovanni will play from Thursday 18 to Sunday 28 September at Auckland's Aotea Centre and from Saturday 11 to Saturday 18 October at Wellington's St James Theatre. Tickets from www.nzopera.com.