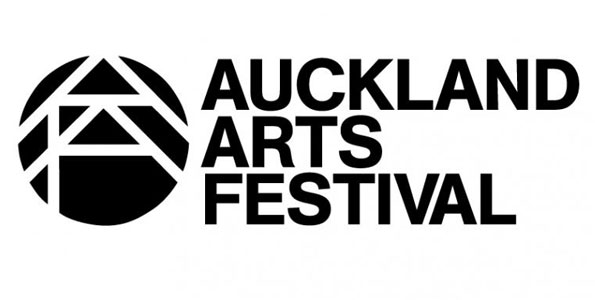 Auckland will be transformed with an explosion of theatre, music, cabaret, dance and visual arts sweeping across the region during Auckland Arts Festival, 4 – 22 March 2015.
For nineteen days, in dozens of venues across Auckland, more than 100 world class shows, exhibitions and performers – both local and international – will astound, entertain and delight arts fanatics and Festival first-timers alike.
Don't expect to get much sleep when the party gets started and the Auckland sky is lit up for three magical nights by Groupe F. Following their sell-out hit, The Breath of the Volcano in 2013, the much- loved French maestros of light, fire and pyrotechnics return to Auckland Domain with the all-ages spectacular, Skin of Fire.
Created especially for Auckland Arts Festival 2015, Skin of Fire is a very beautiful light show unlike any other.
International artists and companies from as far afield as Denmark, India, New York, Scotland and Spain will be onstage during Auckland Arts Festival 2015, many of them for the first time in New Zealand.
These include South African provocateur Brett Bailey's arresting and utterly original opera, macbEth; the astonishing vision of acclaimed British choreographer and dancer Akram Khan'siTMOi (in the mind of igor); Chicago Shakespeare Theater's ad-rap-tation of the Bard's finest, Othello: The Remix; Mark Thomas' festival smash hit mix of opera and comedy, Bravo Figaro!;  the sensory sounds and smells of southern India in The Kitchen; the highly physical, superhero world of BLAM!; New York City's acclaimed Cedar Lake Contemporary Ballet; and direct from Broadway, Fela! The Concert – the spectacular and inspiring story of the father of Afrobeat, Fela Kuti.
Auckland Arts Festival is also proud and excited to be co-producing works by a number of artists in the 2015 programme. In particular, a Māori, Pacific and Asian suite of shows and events by both senior and emerging artists, all demonstrating the wide-ranging wealth of talent in our creative community.
Samoan/New Zealand director Lemi Ponifasio's MAU company'sI AM, a co-production with the Avignon, Ruhrtriennale, Santiago a Mil and Edinburgh festivals, is a powerful, immersive and visionary piece of performance dance; Silo Theatre's new artistic director Sophie Roberts will make her directional debut with an Auckland Arts Festival/Silo co-production, The Book Of Everything, an adaptation of the classic children's story for kids and adults alike; and the world premieres of Hikoi – the award-winning play written and directed by Nancy Brunning and The Mooncake and the Kumara, by gifted Māori /Chinese playwright Mei-Lin Te Puea Hansen and directed by Katie Woulfe.
No festival is complete without a spectacular mix of music and song, and Auckland Arts Festival 2015 offers local and international sounds to suit every taste. Irish 'supergroup' The Gloaming will take to the Auckland Town Hall for one night only; the best of baroque music and art will meet in Tafelmusik's House of Dreams; and the acclaimed Brodsky Quartet will perform in association with Chamber Music New Zealand.
A special Festival production –   A Child of Our Time – will unite the Auckland Philharmonia Orchestra with Voices New Zealand Chamber Choir, New Zealand Youth Choir and four soloists for Sir Michael Tippet's unique anti-war oratorio.
The two choirs will also star in the Festival performance, Ata Reira, a choral celebration of light featuring a range of works, including one by Tuirina Wehi sung in te reo Māori.
Ross Harris and Vincent O'Sullivan's Requiem for the Fallen, a beautifully staged, wide ranging musical drama continues the anti-war theme, interweaving the Latin Requiem Mass with poetry, taonga puoro, the New Zealand Chamber Choir and the New Zealand String Quartet in a reflection on how WWI impacted on New Zealand, then and now.
Throughout Auckland Arts Festival 2015, The Festival Club, set in the shabby-chic elegance of the Paradiso Spiegeltent in the TimeOut Festival Garden will be the place to see and hear a unique line up of performers. Expect hip-hop goddess, Neneh Cherry with New York's RocketNumberNine+ to get the Club a-rumbling; former Calexico guitarist Jairo Zavala aka DePedro, combining the melodies of Spain with plenty of Tex Mex/alt-country attitude; whimsical and unexpected indie-pop and a dose of mid-west flavour courtesy of six piece US band, Phox; Lake Street Dive's classy brand of classic soul, R&B, jazz and British invasion pop; and the ultimate party performers, Birmingham's Electric Swing Circus.
The Festival Club also features plenty of NZ musicians with sessions Lady Sings the Blues, Where the Apple Falls, and Pass The Gat. These unique concerts will feature a roll call of iconic Kiwi musicians including Whirimako Black, Julia Deans, Hollie Smith, Ladi6, Will and Annie Crummer, Tigilau Ness and Che Fu, Warren Maxwell plus many more.
And Auckland after dark wouldn't be complete without a journey into the world between heaven and hell that is the Colenso BBDO season of LIMBO, exclusively at the Festival Club for the duration of the Festival.Dirty and dangerous stuff, LIMBO features a live band and an ensemble of extraordinary cabaret and circus artists from around the globe.
For the first time, in 2015 Close Encounters will offer three individual events created by a variety of local senior artists and performers in unique settings. From Leigh Sawmill to Te Uru Waitakere in Titirangi and the Pah Homestead, artists will cross the boundaries of performing and visual arts, and offer audiences a matchless one-off experience.
Another first for the Festival is RAW: audience sessions with artists of projects handpicked and presented in the raw as works in development and rehearsals: Tim Finn and New Zealand Opera, playwright Nathaniel Lees working with senior Pacific artists, and Rochelle Wright and the team behind Daffodils.
Younger Festival-goers are particularly catered for with the highly visual and imaginative White, by Scottish company Catherine Wheels; the award-winning Jazzamatazz, which will whip kids up into no-holds barred singing, prancing, twisting and dancing; and SMARTSfest – the schools programme offering students and young people unique opportunities to discover the power of creativity and the thrill of the arts.
Back for 2015 is the visual arts night of nights, White Night, when for one Saturday night from 6 pm – midnight, over 80 of Auckland's galleries and arts spaces will play host to exhibitions and visual arts installations. The Festival's wide-ranging visual arts programme includes some stunning Festival commissions: New Zealand multimedia artist Lisa Reihana's visually striking and emotionally provocative video work, Tai Whetuki, will be on the big screen in the TimeOutFestival Garden. And nearby, Niki Hastings-McFall's transformative work Fale Ula will add a Pacific dimension. Further details of the Festival's visual arts programme are outlined at www.aaf.co.nz
Auckland Arts Festival 2015 is the second for its artistic director, Carla van Zon, who says the new programme reflects a multi-faceted Auckland, the place and its peoples.
Article | gayexpress