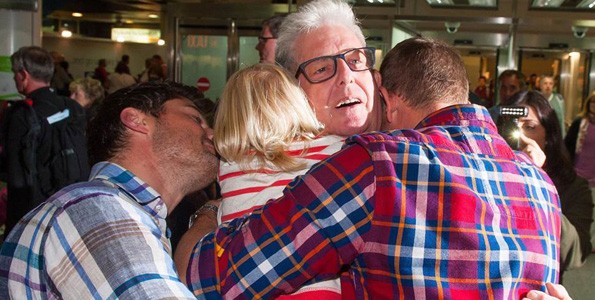 British man, Ray Cole who spent 19 days in a Moroccan jail for being gay has described his experience as 'hell on earth.'
69-year-old Ray Cole fell victim to Morocco's harsh anti gay laws when he was arrested alongside his partner, Jamal a local man whom Cole had struck up a relationship with.
The arrest happened in Marrakech, while Cole was waiting to catch a bus. Both men were charged with participating in "homosexual acts" and faced four months imprisonment.
After enduring 19 days apart in separate holding cells, Cole and Jamal were finally released with Cole allowed to return to the United Kingdom, following a high profile campaign lead by his family and supported by various GLBT organisations.
A campaign is now underway for Cole to be reunited with Jamal who may be eligible to claim asylum in the United Kingdom.
Article | Levi Joule