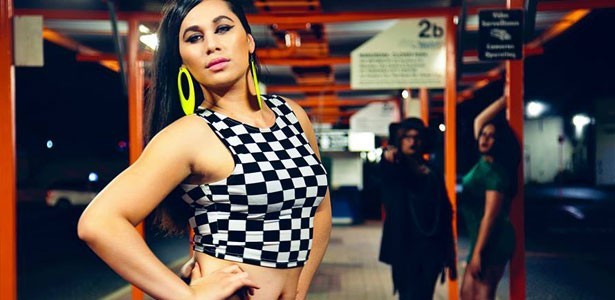 Vogue-ing, boss attitudes and in your face talent is just a taste of what you can expect at this years Fafswag Ball.
Fafswag is a concept devised by pacific visual artist Tanu Gago, a concept set up to foster, strengthen and celebrate queer pacific culture within NZ. Inspired by the underground ball culture from New York City in the late 80's, the Fafswag Ball engages wider society and showcases what 21st century queer pasefika in NZ has to offer
express chats with brains behind the operation Tanu Gago.
What is the Fafswag Ball about?
Ultimately the FAFSWAG BALL is a competition; at the heart of it, it is about creating and strengthening community by providing a public space to celebrate our differences. The event is wrapped in an incredible night of entertainment with talent from all over the Auckland region and is the one night of the year we get to bring our people together and feel like the majority and not a minority.

What motivated you to hold an event such as Fafswag ball?
Originally we just wanted to have fun and we then realised the importance of bringing people together. This year we've been motivated by the community to deliver this event again but it's still mostly about having fun.

Since the success of last year's event have you seen a rise in registration interest?
Last year we had four houses, three houses from West Auckland that competed and a FAFSWAG house that opened the floor. This year the numbers have doubled, 2 from West Auckland, 2 from Central and 3 from South Auckland. What's exciting is to see how vast the Rainbow Pacific community is and how willing they are for the opportunity to share their identity with the broader community. The Houses that will be featured in this years Ball are House of Diva's, House of Dynasty, House of Fatale, House of Kweenz, House of Monarchy, House of PRISM and House of Shade.

What changes to the format of the ball have you made this year?
The structure of our event hasn't changed though we have made some additions to our judging panel and we will be featuring some local talent that includes seasoned performers like the Southside Sisters.This year we've had incredible support from Otara Papatoetoe local board and M.I.T Faculty of Creative Arts. It's been important to have institutional support for our young diverse LGBTIQ community, which we've also seen in terms of support from our secondary sponsors Love Your Condom, The Project and Southside Arts Festival : Urbanesia.
How is the contest set up? 
Each house will compete in a series of 10 runway categories that have specific themes, for example, Drag Diva, Ghetto Fab and Poly-Typical. The houses will then compete in a series of performance categories ending in elimination round of Vogue battles. The house that walks away with the most category wins and the judge's favourite vote will be crowned the 2014 FAFSWAG BALL champions and recipient of our cash prize.
The Fafswag Ball is on November 15 at Te Puke Otara. More information can be found here.
  Article | Tux Hika