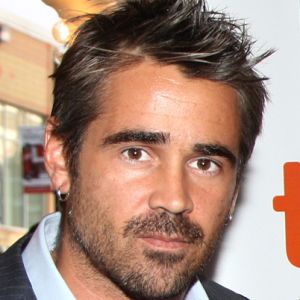 Colin Farrell has made a sincere plea to his fellow countryfolk, asking them to vote in favour of  legalising  same sex marriage in his native country Ireland. 
Farrell writes about the experience of his brother Eamon who is gay: My brother Eamon didn't choose to be gay. Yes, he chose to wear eyeliner to school and that probably wasn't the most pragmatic response to the daily torture he experienced at the hands of school bullies.
But he was always proud of who he was. Proud and defiant and, of course, provocative. Even when others were casting him out with fists and ridicule and the laughter of pure loathsome derision, he maintained an integrity and dignity that flew in the face of the cruelty that befell him.
That's why this is personal to me. The fact that my brother had to leave Ireland to have his dream of being married become real is insane. INSANE.
It's time to right the scales of justice here. To sign up and register to vote next year so that each individual's voice can be heard.
How often do we get to make history in our lives? Not just personal history. Familial. Social. Communal. Global. The world will be watching. We will lead by example. Let's lead toward light.
Homosexuality was legalised in Ireland in 1993, with civil unions coming into effect in 2010. In the spring of 2015, Ireland will hold a refferendum on the issue of same sex marriage.
Article | Levi Joule