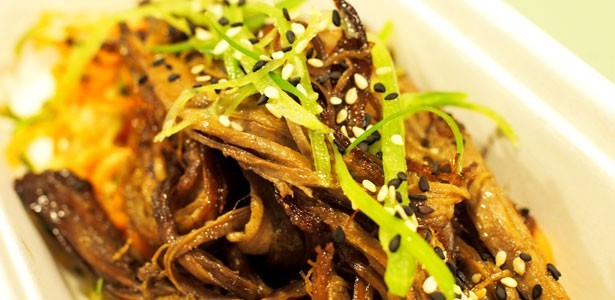 The day we checked out this pretty city newcomer the queues were out the door and for good reason. Misters is one of the new healthier establishments around town providing food which is both nutritious and super tasty.
We loved the spiralised Daikon, Zucchini and Carrot Noodles with Snowpeas, Sesame and Vietnamese dressing topped with slow braised five spice wakanui beef, and the extremely cute waiter who served us too!
Mister | 12 Wyndham St, CBD
 www.misters.co.nz
 Article | Alexia Santamaria
Alexia is the co-author of popular blog www.cheapeats.co.nz the Auckland guide to eating great food without going bankrupt.