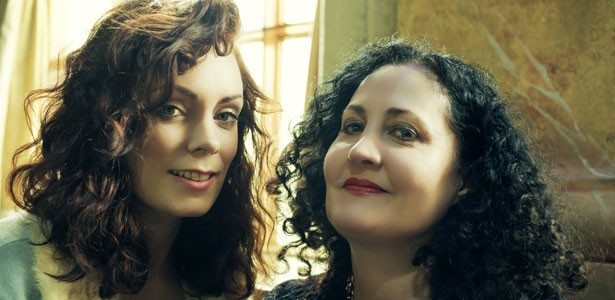 Famous Flora is the first theatre production to take part at infamous Queen Street Strip Club, The White House. Oliver Hall spoke to the show's star Yvette Parsons to find out more.
"I'm just walking down Queen Street and my trousers have fallen down," a flustered Parsons tells me as I call her to find out all about her latest role, playing renowned Auckland Madame Flora Mackenzie. "Just like Flora I'll be known for wearing no knickers," she laughs referring to her wardrobe malfunction!
Parsons has scored a reputation for only taking daring and unique roles from her work in productions such as poignant monologue Silent Night, horror comedy Dolly Mixture and her Westie-masterpiece Janeece Gunton: Herstory (which dared to go places Outrageous Fortune would never touch). Famous Flora continues that trend as Parsons is matched with Kate Elliott to play Mackenzie at different stages in her life.
Tackling the part of Mackenzie is a challenge Parsons has relished. "Things unravelled for Flora in later life. She started [her brothel] in the forties when the war was on, with lots of sailors coming through. Auckland began to change a lot after the war and become much more conservative. I portray Flora at a time where she is really feeling this."
Famous Flora was written by Elizabeth Easther, fresh from critical acclaim for her last play Seed and directed by Ben Crowder who's show 360 at The Civic early this year stands as one of the theatrical highlights of 2014. "He's amazing," Parsons agrees. "He is very interested in making things theatrical – he likes to explore every opportunity and is a great deal of fun to work with. I think he's one of the best. He has a clear vision of what he wants but makes you feel comfortable to try things and see if they work."
Scoring The White House as the venue truly stands Famous Flora apart from anything else you are likely to see in Auckland. "It's been a really interesting experience," Parsons tells us. "The whole venue has been made to look like Flora's house. The actors don't just use the stage, they go from the bar to the auditorium; and it is a beautiful space if you've never seen inside."
"The show is retrospective of Flora's life," says Parsons, who is also quick to point out that Mackenzie had a lot of connections to the GLBT community. "Flora was loved by the gay community in her heyday. She was a friend of Carmen's. She was very forward thinking, she embraced people and embraced her sexuality. She was ahead of her time."
Uber-talented actor/director and former express cover star Kip Chapman also stars in Famous Flora, playing Laurence, a character that Parsons says represents Mackenzie's relationship with the GLBT community.
"A lot of the story focuses on the powerful men who visited Flora's 'Salon', as it was called," Parsons giggles, pointing out, as an added bonus The White House is letting ticket holders stay on after the play, to catch shows their legendary strip shows afterwards.
Famous Flora will play at The White house until Saturday 29 November. Tickets from www.iTicket.co.nz
Article | Oliver Hall.   Photo | Paul Lambert.