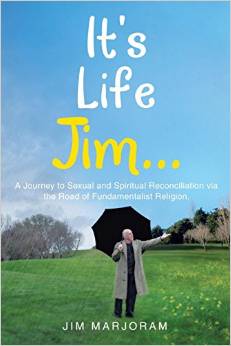 Jim Marjoram's new book "It's Life Jim . . .: A Journey to Sexual and Spiritual Reconciliation via the Road of Fundamentalist Religion" was officially launched tonight at an event at Marcello's Cafe on college hill.
The event was attended by around 50 people, where Jim took questions about his book and also spoke about the reaction to the email he received from Westcity Baptist church Pastor Logan Robertson.
Majoram told those gathered that Robertson "needs love" and that they must approach the behaviour of Robertson with the "opposite spirit."
Marjoram does say that he is glad that the email he received from Robertson and the reaction to it has had a positive impact and "has opened up the dialogue" on the difficulties GLBT people face in Christian churches.
Article | Levi Joule