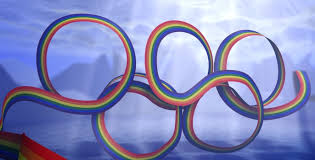 Openly Lesbian Skier Anja Paerson has said the International Olympic Committee failed to stand up for human rights when it allowed this year's Winter Olympics to be held in Russia.
Swedish gold medallist skier Anja Paerson has responded to the recent changes made to the Olympic Committee charter to make it more GLBT inclusive.
Speaking to CNN, Paerson said : "The Olympic Committee had a huge responsibility in Sochi and they didn't stand up for human rights,"
"They were hiding from the difficult questions. I think at that point they made a lot of wrong choices."
Paerson admitted that she was unsure about her own attendance where she was to cover the games as a Swedish TV analyst and claimed she was not alone.
"I think a lot of athletes were very uncomfortable. I even figured if I should go or not.
"But I made a choice to go. And I stood for being a gay person and I had my family there, I had my son and my wife. I didn't feel like Russia should choose the way I live."
As was reported earlier last week by express, the IOC has now modified the Olympic charter to make it more GLBT inclusive.
The Olympic charter now reads "The enjoyment of the rights and freedoms set forth in this Olympic Charter shall be secured without discrimination of any kind, such as race, color, sex, sexual orientation, language, religion, political or other opinion, national or social origin, property, birth or other status."
Article | Levi Joule.