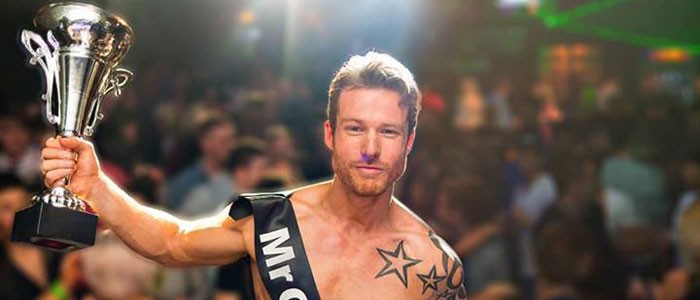 Fears that there may not be a Mr Gay New Zealand 2015 if new sponsor is not found. 
The brand is strong, with two previous Mr Gay New Zealand winners, Andreas Derleth and Chris Olwage, going on to win Mr Gay World.
The event has previously been run by the previous year's winner, but Wireless Nation stepped in this year in the last minute to ensure it went ahead.
However the ISP doesn't feel it's appropriate to be run by a commercial organisation and thinks it should go back to the community. It's still happy to act as a sponsor, given the goals of the new organisers are to serve the community and further tolerance and acceptance, and to provide support and advice.
There has been some interest from the community in taking it on, which is currently being worked through.
"I really hope one of our community organisations is able to give a future to this community event and institution, which has put New Zealand and its human rights advancement onto the world stage," says Andy Derleth, who is Wireless Nation's General Manager, plus a former Mr Gay New Zealand and Mr Gay World winner.
"In addition Mr Gay New Zealand, when managed well, provides a role model that will give hope to many of our community that are in fear of being gay and/or coming out," he says.
"They see a proud gay man, standing up publicly, sharing how good and successful the life of a gay man can be. Through media interviews and at events, Mr Gay New Zealand can further encourage tolerance and acceptance, like we did at the select committee for marriage equality."
Mr Gay New Zealand is now an established brand with a solid social media following.
Change is possible – the organiser could decide not to affiliate it with Mr Gay World if they chose, and instead keep it as a New Zealand-only event. Or the winner could go on to represent New Zealand in the global competition.
If no organiser is found, there will not be a 2015 Mr Gay New Zealand competition, which Derleth says would be a pity.
"I really hope that someone picks it up for 2015, just like Wireless Nation did in 2014 to keep it going."
Article | Levi Joule