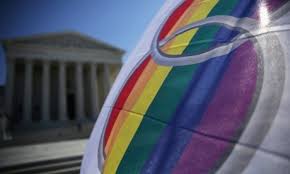 South Dakota has had it's ban on same sex marriage struck down by a federal court judge. 
The Associated Press reports that U.S. District Judge Karen Schreier issued a summary judgment in favor of the six couples who filed a lawsuit last year in Sioux Falls against the state of South Dakota's ban on gay marriage. The federal complaint challenges a 1996 law passed by the Legislature and a voter-approved 2006 constitutional amendment banning gay marriage, which means such cases are now pending in 30 states with same sex marriage bans.
The couples' attorney, Josh Newville, on Monday said he looks forward to "calling his clients and informing them of the news."
However, the judge has issued a stay on the decision, meaning same sex marriages will not be performed in the interim.
Article | Levi Joule.