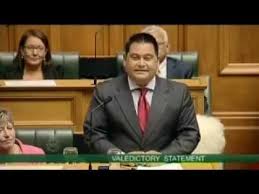 The former Labour MP and GLBT rights champion is recovering in a New York hospital after undergoing open heart surgery.
Charles Chauvel is currently recovering from open heart surgery at New York's St Luke's Roosevelt hospital.
Chauvel posted on his Fagebook page saying "My cardiologist told me just before Xmas that my congenital heart murmur and obstruction had deteriorated quite badly – wasn't sure why but I'd known it was likely to happen at some point."
He says the operation was "mainly a septal ablation to cut away 2cm of thickened tissue, and a procedure to correct an arrhythmia that had developed."
Charles Chauvel is now based in New York city, where he works for the United Nations Development Programme, headed by former Labour Prime Minster, Helen Clark.
Article | Levi Joule.