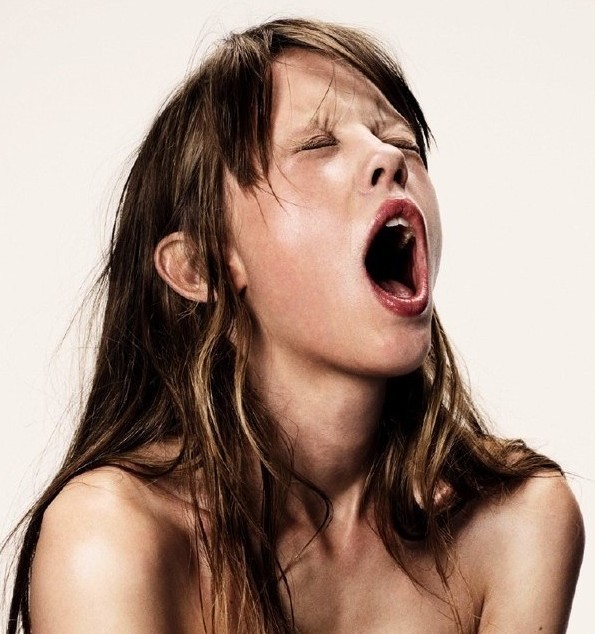 February is the Rialto Channel's Month of Sin and on Saturday 28 February they will premiere Lars Von Trier shocking two part sexual epic Nymph()maniac. Metro's Most Exciting Playwright Sam Brooks took at a look at this must see dark comedy.
Two decades into his career and there's still nobody like Lars Von Trier. There are auteurs who: provoke audiences, flaunt style and bend genres, but only Von Trier does all three without appearing to break a sweat. The four-hour Nymph()Maniac is no exception to this.
Von Trier's reputation comes from making films that are incredibly difficult and soul-destroying, and it's hard to say that Nymp()Maniac bucks that trend, because it doesn't. The film opens on a bruised and beaten Joe (a reliably incredible Charlotte Gainsbourg) being found and nursed back to health by the unlikely-named Seligman (Stellan Skarsgaard), while telling the story of her life and (as the title of the film might suggest) her storied sexual history – from the age of two through her teenaged years to the events that lead up to the beginning of the film.
That synopsis makes it sound like a slog, but what might be surprising to the casual Von Trier fan (if such a thing exists) is how darkly funny nymphomania is. A ten-minute scene with a young Joe and a man, who left his wife for her, is one of the funniest things I've seen in a film in a long time. This is in no small part to a celluloid-devouring performance by Uma Thurman. This is hardly his first film to have comic tendencies, his last film Melancholia was at times gut-bustingly hilarious, but this is the first of his films that comes close to being a comedy.
This makes Nymph()Maniac a confusing experience on an emotional level, but also an immensely rewarding one. Split into two parts over four hours, it's not a breeze of a film, but it's undoubtedly one of Von Trier's most satisfyingly complex films, and one that stands high in his already laudable canon.
For more information on subscriptions to the Rialto Channel check out www.rialtochannel.co.nz.
Article | Sam Brooks.