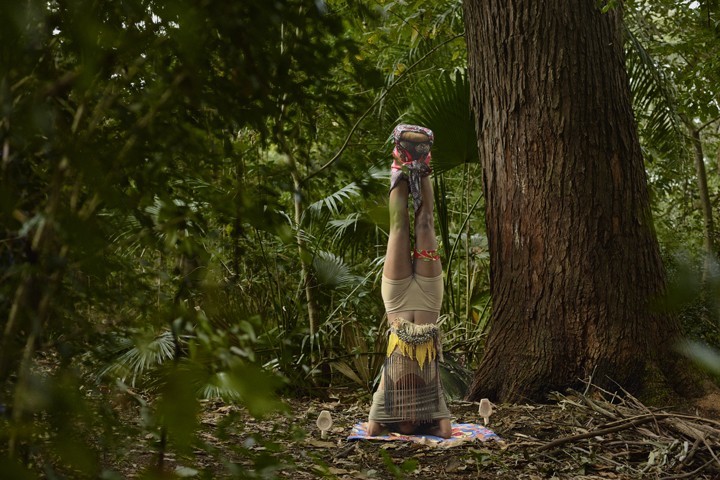 On the opening day, On the Moment of Change, an exhibition mounted at Artspace specifically for Pride, makes powerful statements about those flashpoints in our lives which change them forever.
This reviewer found a clear connection between the displacement of human lives under the tyranny of terrorism, graphically shown by Sabir Harb's work, and under the implacable changes AIDS brings.
Sabir Harb titles his work Cycle of a Palestinian City. His black and white drawings graphically describe the bewilderment and fear raised when bombs explode near your home, and people you know are taken away in the night.
In the central room, a small reminder of Artists for Kobanê, a Billy Apple project, quietly reminds us of Syria, and the suffering there.
For me, the exhibition around AIDS in Aotearoa, shown all in one room, was most compelling. Using 1985 TVNZ news and other television footage, it showed how aspects of life in Aotearoa were changed forever thirty years ago.
A lump came into my throat to watch Bruce Burnett, founder of what in now the NZ AIDS Foundation, passionately trying to convince us that a dreadful change was among us and we must pay attention.
On the Moment of Change is an exhibition which itself will continue to change, structured to continue adding to the exhibits over the three weeks it is open.
On the Moment of Change will run till Saturday 27 February at Artspace, level 1, 300 K Road. Entry is free.
Article | Sandi Hall.