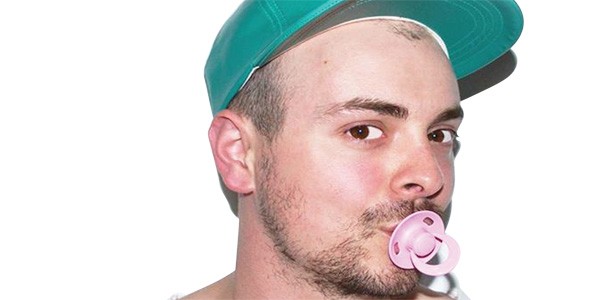 Stutterpop-star and Metro Magazine's 'Most Exciting Playwright' Sam Brooks takes us through the theatre he can't wait to see at Wellington's Fringe Festival and Auckland's Pride!
The Wellington Fringe Festival is a highlight of the theatrical year, as hundreds of theatre makers descend on the capital, with their shows filling everything from BATs to Circa to someone's lounge to the computer lab at Wellington High School. It's where you'll find the riskiest and bravest theatre in the country, the shows that aren't afraid to take big leaps and fall flat on their face, or climb to unscaleable heights. After scanning the 64-page booklet, these are some of my personal picks for the festival.
Loose: A Private History of Booze and Iggy Pop 1996-2015 (BATs, 11-15 March) is an irresistible title by itself, but knowing that it's being put on by Wellington comedian/actor/all-around dreamboat Jonny Potts makes it a must-see. Over sixty minutes, Potts will tell twenty stories from the past twenty years, involving two constants: drinking and Iggy Pop. Potts is a Wellington favourite thanks to a string of successful Comedy Festival shows, and I have no reason to believe this show will be anything less than brilliant.
Real Fake White Dirt (BATs , 24 Feb-1 March) was one of my favourite shows of last year, a bracing vivisection of biculturalism in NZ and how we approach race in this country. Jess Holly Bates' show is one that demands to be seen and talked about, and BATs had best make sure the roof is secured, because her tour-de-force performance threatens to blow it right off!
Proficiency Test (Wellington High School, 25 Feb-1 March) comes with a tongue-in-cheek blurb on their website, inviting us to try out for the role of community manager at 'Wellington, Inc'. Emerging company Making Friends Collective is going to get audiences in on the ground floor, allowing them to influence and shape the show. The word 'interactive' sends audiences scrambling, but this show promises profundity within the interactivity.
My final pick is actually three picks in one: Australian queer performer/writer Gavin Roach has toured these shows around as many festivals as there are words in this article and is bringing them to BATs in repertory, performing them in sequence with each show getting two nights. The first is called Confessions of a Grindr Addict (BATs, 6-7 March), which I suspect will sell tickets based on that name alone. It follows Felix, played by Roach, as he shares his secrets about sex, love and, 'an odd fetish or two'.
Next up is Any Womb Will Do (BATs, 8-9 March) where the same Felix, I assume, wants a baby, but being a single thirty-something gay man, does not necessarily have the equipment to make one. Out of the three this one particularly interests me, I haven't seen a show around this topic and it's one I'm keen to see explored and torn open onstage.
For the third show, I Can't Say The F Word (BATs, 10-11 March) Roach 'steps out from under Felix's shadow' for a show that investigates why he can't say the f-word. It promises to be a powerful closer for this trilogy.
Up in Auckland, Pride offers a range of shows worth checking out.
A few months ago, a friend came home from Edinburgh with a play he'd bought for me to read. I devoured it in about an hour flat. Away From Home (Herald theatre, 17-21 Feb) is written by firebrand Rob Ward, and is a deceptively simple story about a British rent boy who finds himself being employed by a famous footballer. As much about sport's attitudes to homosexuality as it is about this relationship. Away From Home is a beautiful, tremendously intelligent and incisive play, and promises to be a highlight of not only Pride, but the entire theatrical year. Don't miss it.
Equally anticipated and home grown is the second iteration of the Legacy Project, which premiered last year at The Basement to sell-out houses, and this year moves to the Q Loft, with a brand new slate of six short plays by new queer writers.
It's an admirable project, more for the development of these new plays and writers than the final product, but these short pieces cover the spectrum of genre, gender and identity, from a play about coming out of the closet to one about 'blindfolds, bondage and ball gags'. It never hurts to get on the ground floor of writers, and the next Tom Sainsbury or Victor Rodger could well be in this group.
These are my personal picks, but don't be afraid to check out the actual programmes for more! Half the joy of festivals being on is going into shows entirely blind, so don't be afraid, what's the worst that can happen?
For bookings or more information: www.fringe.co.nz and www.aucklandpridefestival.org.nz.
Article | Sam Brooks.